Clarifying Your Hair | Why you should do it? And when should you do it?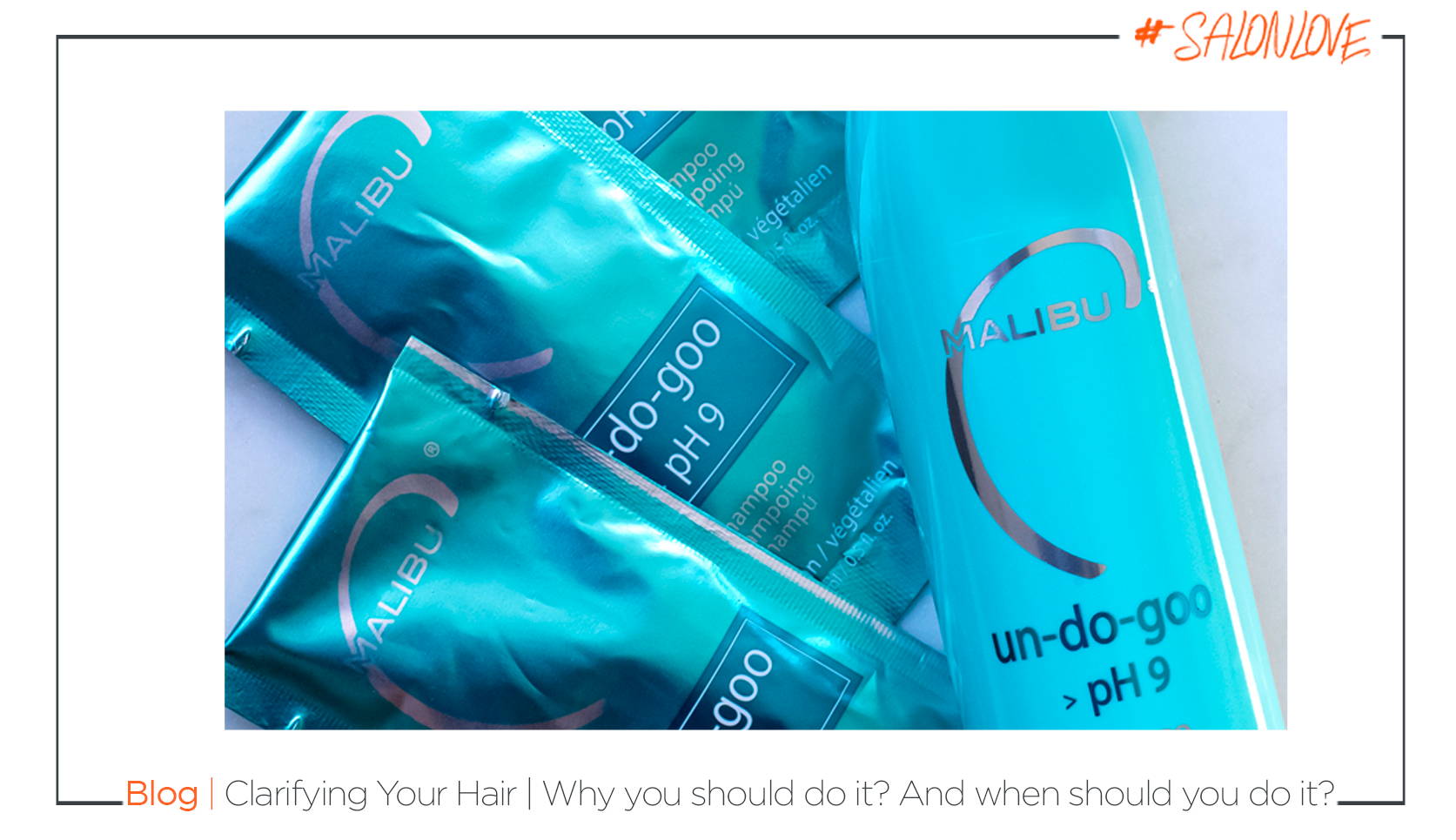 "Clarifying your hair should be part of your overall hair care routine, the one that you put time aside in the month to do for extra self-care."
Shampooing your hair twice is not the same as clarifying your hair – a normal shampoo only cleanses the hair, removing the top layer of excess oil, dirt, and build up. The purpose of clarifying your hair is to provide the hair and scalp with a deep clean and detox – allowing your hair to evenly absorb the other treatments you use, conditioners, hair masks, and leave in treatments. The results is beneficial to any number of hair types, with better shine and hydration, moisture retention, reduction in frizz, extra bounce, and fuller looking curls for all you curly girls. If you don't clarify your hair, over time the minerals from your water, the excess from products you use and excess oil can build up on the strand, pushing itself deeper into the strand, leaving behind any number of scalp problems with flat and lifeless hair.
Benefits of clarifying shampoos:
• Gives you a fresh start – When nothing else seems to be working in your hair care routine, sometimes a clean canvas is all you need.
• Removes build up and impurities – We have already said it a few times now but it never hurts to say it again!
• Improves scalp health – Clarifying shampoos contain purifiers that work like magnets to draw out toxin, dead skin cells and oils that sit in the scalp and clog pores.
• Remove hard water mineral deposits – Like un-do-goo, some clarifying shampoos are formulated with chelating agents which demineralise the hair and scalp from hard water minerals like calcium, magnesium, iron, and salts to accumulate over time.
• It can help restore healthy pH balance – The scalp has an ideal pH balance of around 5.5 and is so sensitive that anything higher and lower can cause a range of issues. Clarifying shampoos can eliminate alkalizing leftover chemicals that keep the scalps pH high. This can help restore and prevent excess sebum, flaky skin, or dandruff from the scalp.
Over-clarifying can result in reversing the effects of a clarifying wash so it's important you only do it when its necessary. You'll know it's time when your hair develops a film layer over the strands, build up still present post wash, leave-in treatments or hair masks stop working, developing scalp problems, or developing dull and lifeless hair.
Clarifying your hair should be part of your overall hair care routine, the one that you put time aside in the month to do for extra self-care. It's best to not make it a compulsory step because clarifying should be done on a "when you need it" basis. The goal of clarifying in to rejuvenate the hair and scalp by removing build-up from daily stresses.
We may be bias, but we recommend the Malibu C Un-Do-Goo Shampoo. Superior to other clarifying shampoos, this chelating shampoo supports the removal of styling product resins from the hair. With a 100% vegan wellness formula blends an exclusive sulphate-free cleansing system and moisture boosting vitamins to immediately remove build up and restore manageability. Don't forget the bonus of experiencing the scintillating scent of orange zest and vanilla bean for a sublimely sweet experience.
For more salon advice, make sure you are following our blog!
Stumbled upon #SalonLove and think you may need a new stylist? Check out our partners salons network below!