New Brand Alert | Earthly Body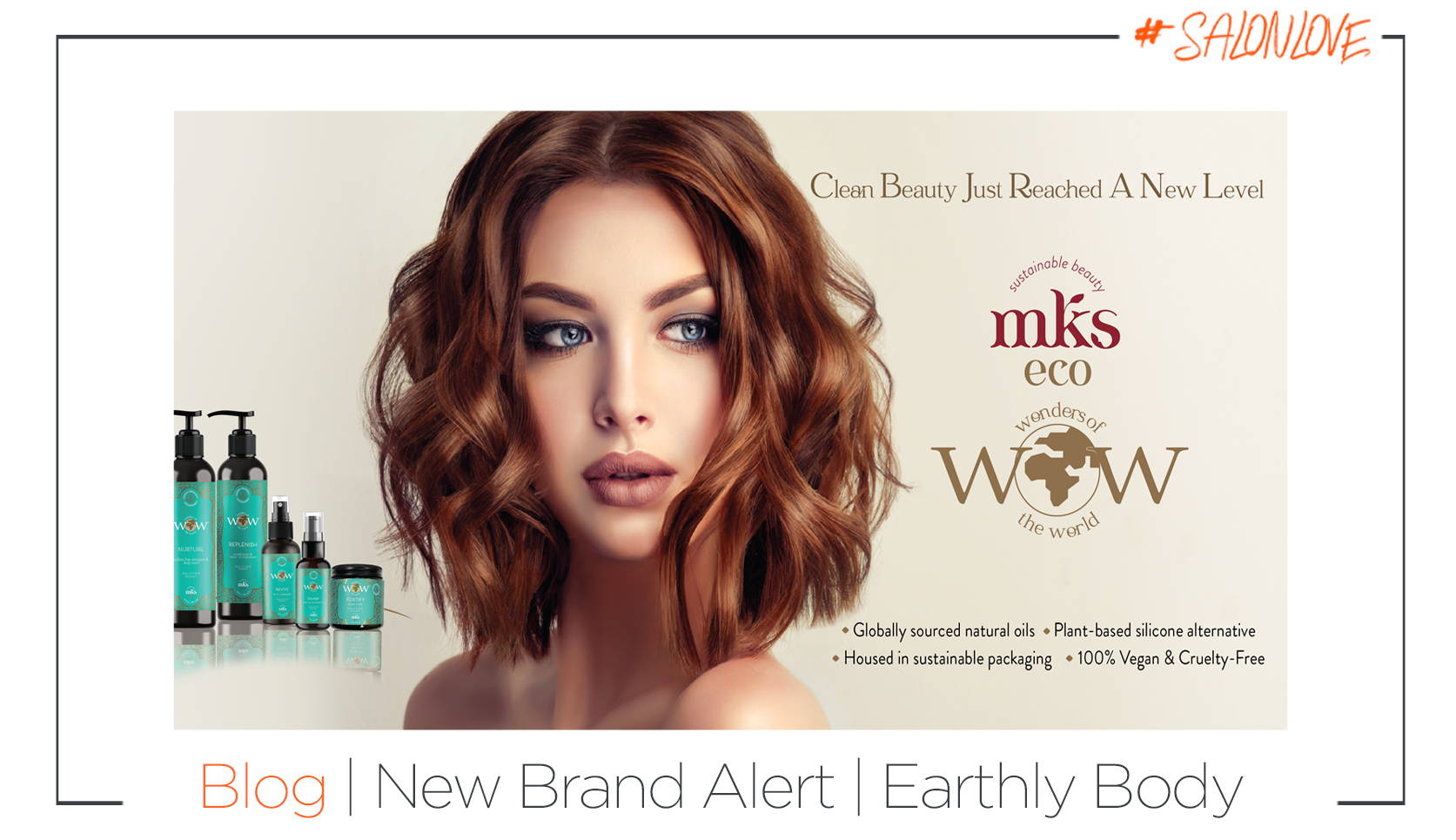 "Where every action is eco-friendly and supporting the love for our environment."
Introducing Earthly Body, where every action is eco-friendly and supporting the love for our environment. Earthly Body is a family owned and run company with strong values and a deep commitment to doing good. Kevin and Mare Wachs, Co-Founders and CEO's, started Earthly Body with a common mission in mind - to create high quality, naturally-derived personal care products that are kind to the environment, to people, and to animals.
MKS eco WOW | Enjoy salon-quality shampoo at home with a lush, foamy, and sulphate-free formulas. Then entire line features five products that are suitable for all hair types, using advanced clean ingredients and a plant-based blend of botanical extracts that will leave the hair feeling silky and soft to touch. The entire collection includes: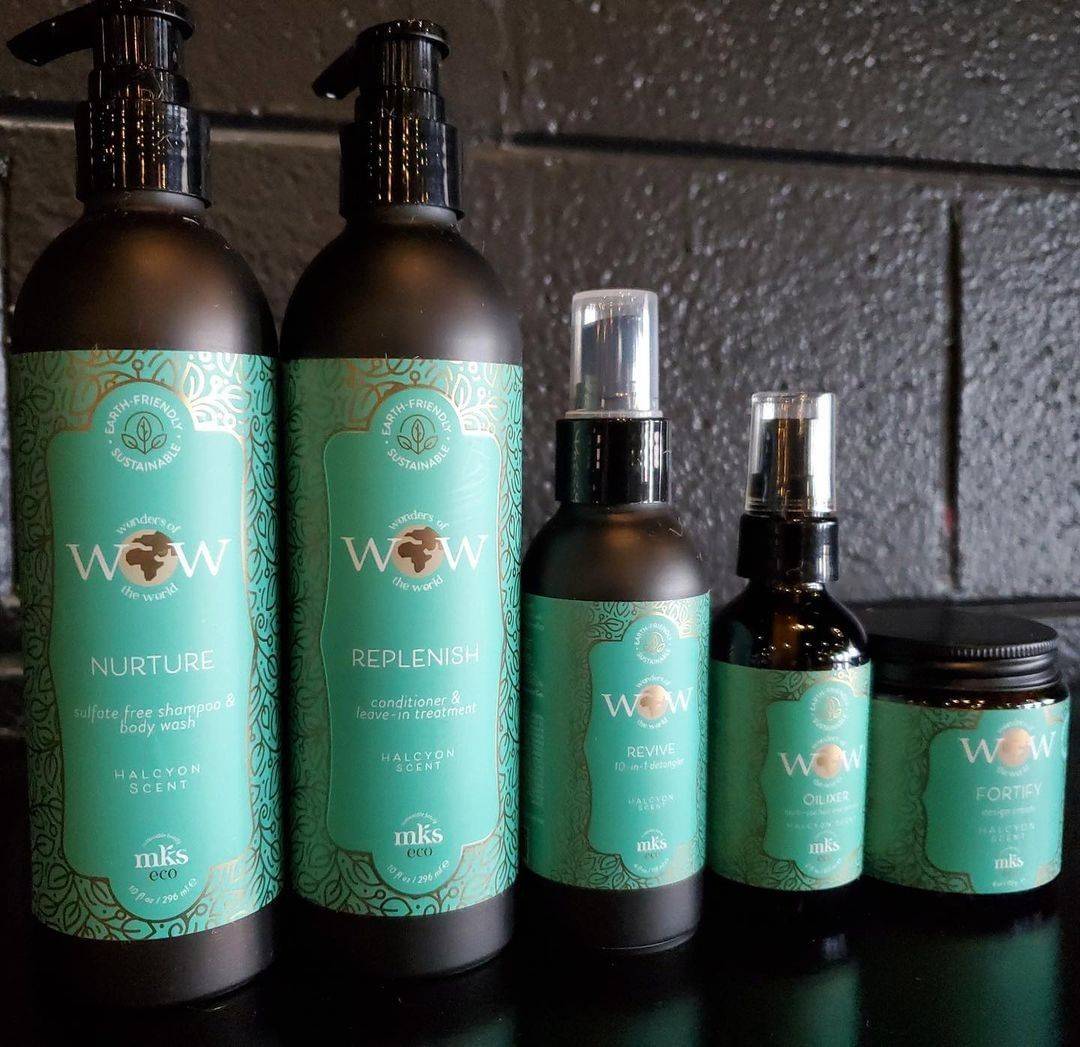 Nurture Shampoo & Body Wash

Replenish Conditioner & Leave-In Treatment
10 in 1 Detangler
Oilixer Multi-use Hair & Skin Oil
Fortify Design Cream
Why do all the products have a multifunctional use?
If a singe product can be used for multiple purposes, then less packaging is required. This helps our common goal to reduce the amount of plastic that ends up in landfills or dumped into the ocean. Actively combating this is an integral part in Earthly body's commitment to becoming the most sustainable beauty brand. That is why the entire line has been designed to meet more than just one need.
CBD Daily | Get ultimate therapeutic relief with CBD Daily Ultimate Strength Intensive Cream. Packaged with 600mg of 100% natural hemp-derived CBD and a proprietary blend of essential oils, guaranteed to bring immediate soothing to a whole new level. Those points of discomfort are no match for the immediate soothing sensation that can have you feeling better in no time after busy days, training or just experience with natural 'wear and tear' that is part of the beauty of ageing.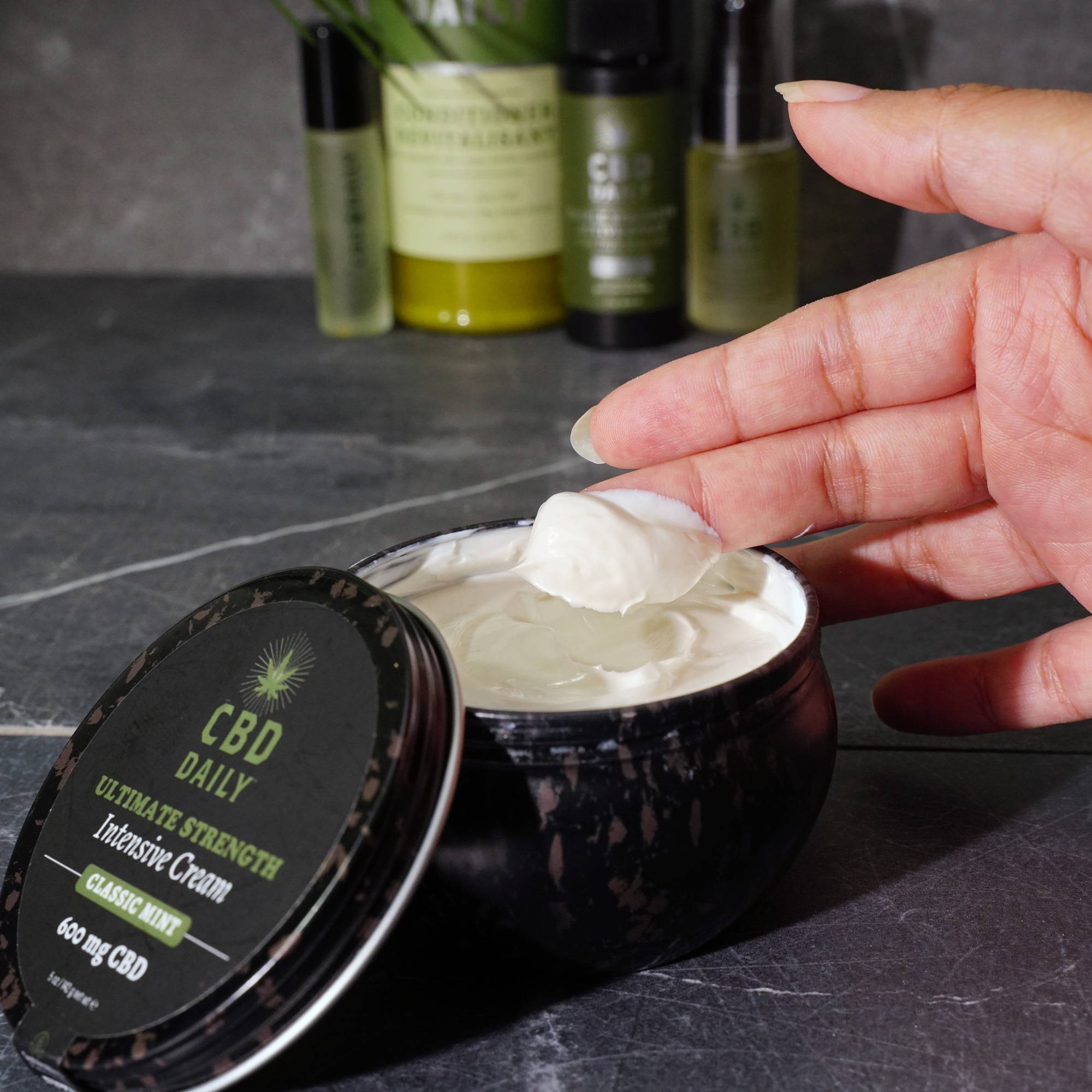 How does CBD SOOTHE ACHES AND PAINS?
As an anti-inflammatory, CBD can relieve soreness and muscle aches caused through over-use, fitness routines or general wear and tear. This can allow the body to recover with less lingering pain in the body, through absorbing the CBD into the skin on 'problem areas' and letting the anti-inflammatory properties work their magic.
Our new partnership with Earthly Body brings in new excitement, we are always happy to find brands that share the common goals and values as #Salonlove. Our sustainability concern is an integral part of our business model, ensuring that every action, can be met with a positive reaction on the environment.
To learn more about our sustainability story and other sustainable brands click here: