Vitamin Packed | Your Journey to Optimal Hair Health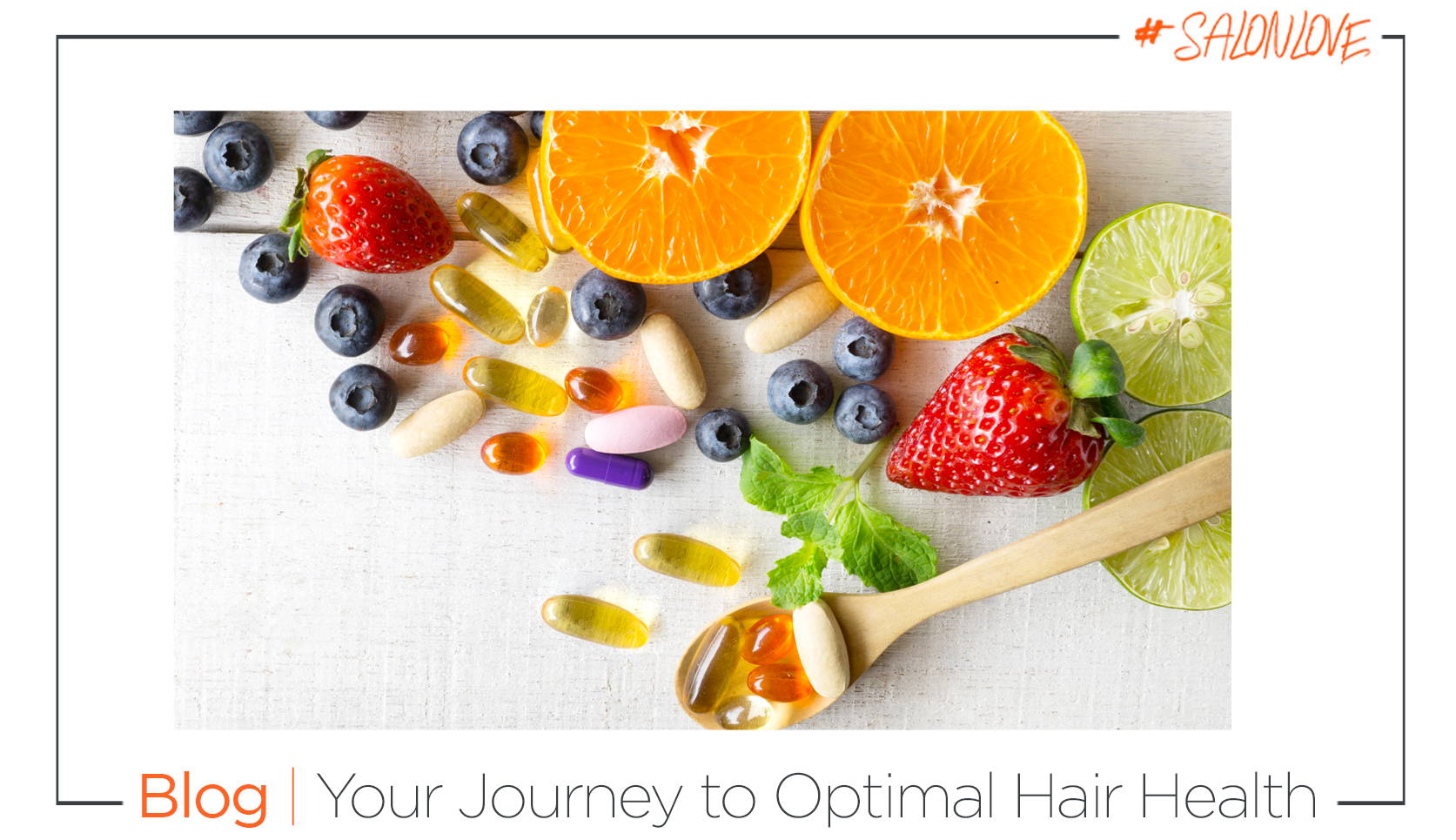 "You wouldn't trust just anyone to cut your hair, right? So don't trust just anyone to advise you on your vitamin needs!"
You know the saying - "You are what you eat" Well, that applies to your hair and scalp too. It is important that we consider that what we eat affects our optimal hair health.
You would be surprised to know that we are not talking about the quinoa packed into Sens.ús Nutri Repair Shampoo (although we agree that we should!). It not only your hair products you need to invest in to achieve silky-smooth tresses, but your diet too. here is out list of 'must have' vitamins to achieve optimal hair health -
Vitamin A aids in production of the sebum that keeps your scalp moisturised. A well-nourished scalp, using naturally produced oils, creates hair health. Vitamin A also stimulates hair follicle stem cell growth, producing strong and healthy hair. You must not overdo it with Vitamin A - too much can be linked to hair loss.
This vitamin has been known to aid in the immune system and maintains healthy skin and nails. The antioxidant has also been linked to cell development, fat metabolism, and energy production. Low levels of B2 have been linked to hair loss, alongside other Vitamin B deficiencies.
You probably know how vital vitamin C is to healthy hair growth, targeting damage to the hair caused by free radicals. Vitamin C also produces the protein, collagen. All in all, vitamin C has many benefits for hair - reducing hair loss, improving hair growth, and protecting the scalp from free radical damage.
A deficiency in vitamin D has been links to hair loss conditions (namely female pattern baldness) and autoimmune conditions (alopecia areata). Even without any of these conditions, you should try to make your daily vitamin D quota. Recent studies have discovered that vitamin D levels increase in the keratinocytes (cells that produce keratin) during the growth phase of the hair cycle.
A cause of thinning hair has recently been linked to a lack of vitamin E in a diet. If you're experiencing thinning hair, introducing more vitamin E to your diet can improve hair health as it can help support protection from free radical damage and oxidative stress,
In a small sample, it was discovered that taking 100mg of vitamin E every day boosted hair growth by 34.5% in comparison to a placebo group (over an eight month period).
Collagen is easy to pass off as a fad created by the beauty industry, considering the quick increase in interest surrounding the topic. However, it is for good reason. Collagen is completely packed full of hair-healthy amino acids that aid in the production of hair proteins (such as keratin).
Over the course of six months, a small study of women were asked to take a collagen supplements (among other active ingredients). Participants reported a rise in hair volume, thickness, and overall quality.
The best way to achieve optimal hair health is through a vitamin packed, balanced diet. For example, oranges are high in vitamin C, and spinach is high in vitamin A. If you're someone that is always on the go or finds it hard to schedule balanced meals that consider every vitamin necessary, you should speak to your doctor about vitamin supplements. This should only be done with the advice of your doctor. The body is complex and a professional needs to see to it that it is looked after properly. You wouldn't trust just anyone to cut your hair, right? So don't trust just anyone to advise you on your vitamin needs!
...Speaking of vitamin C. Did you know that Malibu C pack their products full of vitamin C for the very reason we mentioned! Hair health is only a wash away with Malibu C. Shop the brand here:
Disclaimer: The information here is not intended as medical advice. This article is collated facts. For any medical concerns, contact your doctor or dermatologist.