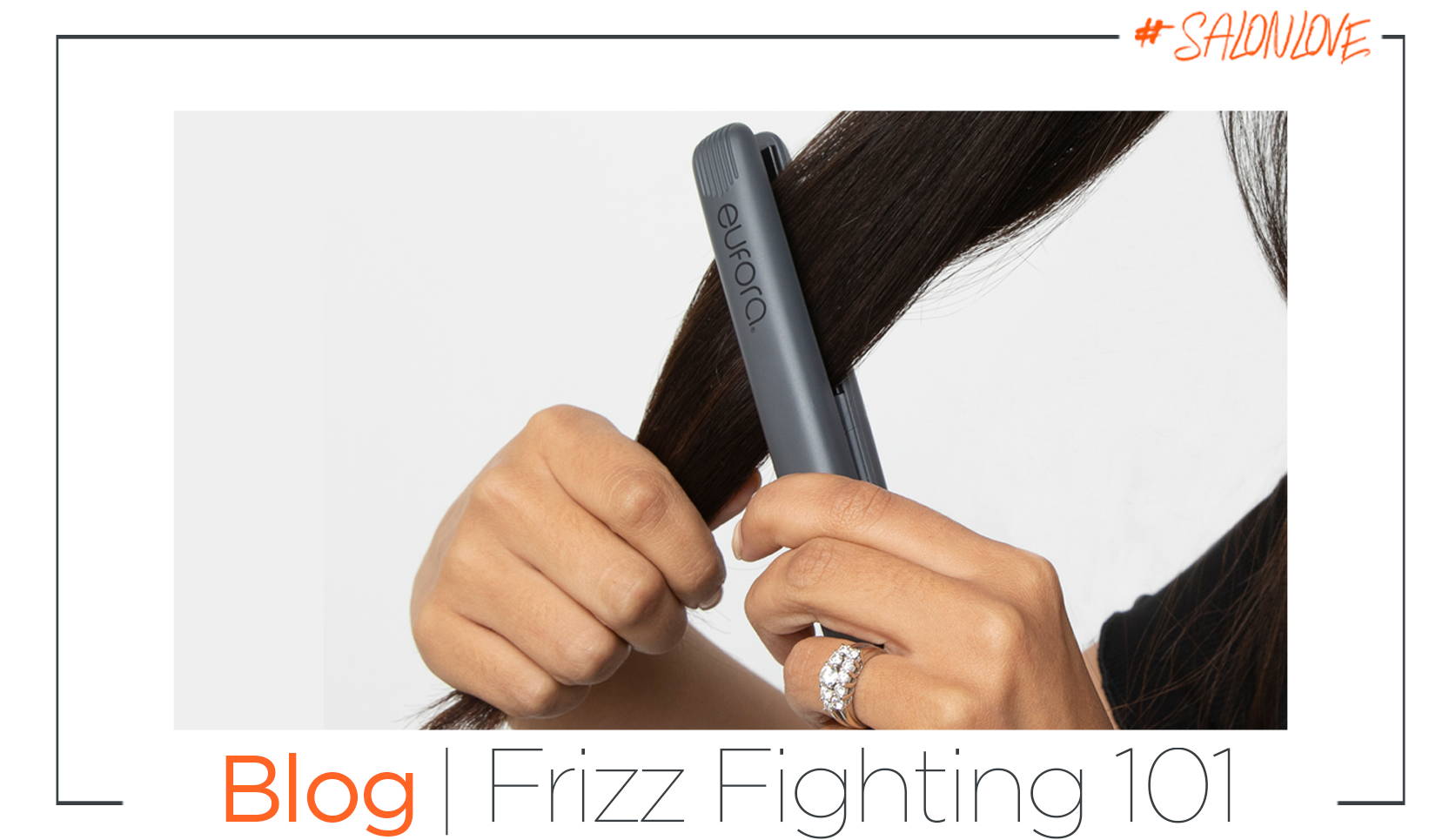 "Frizz is ranked as the #1 most common frustration across all hair types."
Few people are born with naturally smooth, soft, and frizz-free hair. The rest of us are forced into a daily battle to tame dried out, damaged, and frizzed out hair. Frizz is ranked as the #1 most common frustration across all hair types and can be caused by several reasons including:

Amount of Hair Damage and Breakage
Moisture Loss / Overly Dry Hair
Humidity and Environmental Factors
Curl Pattern and Hair Texture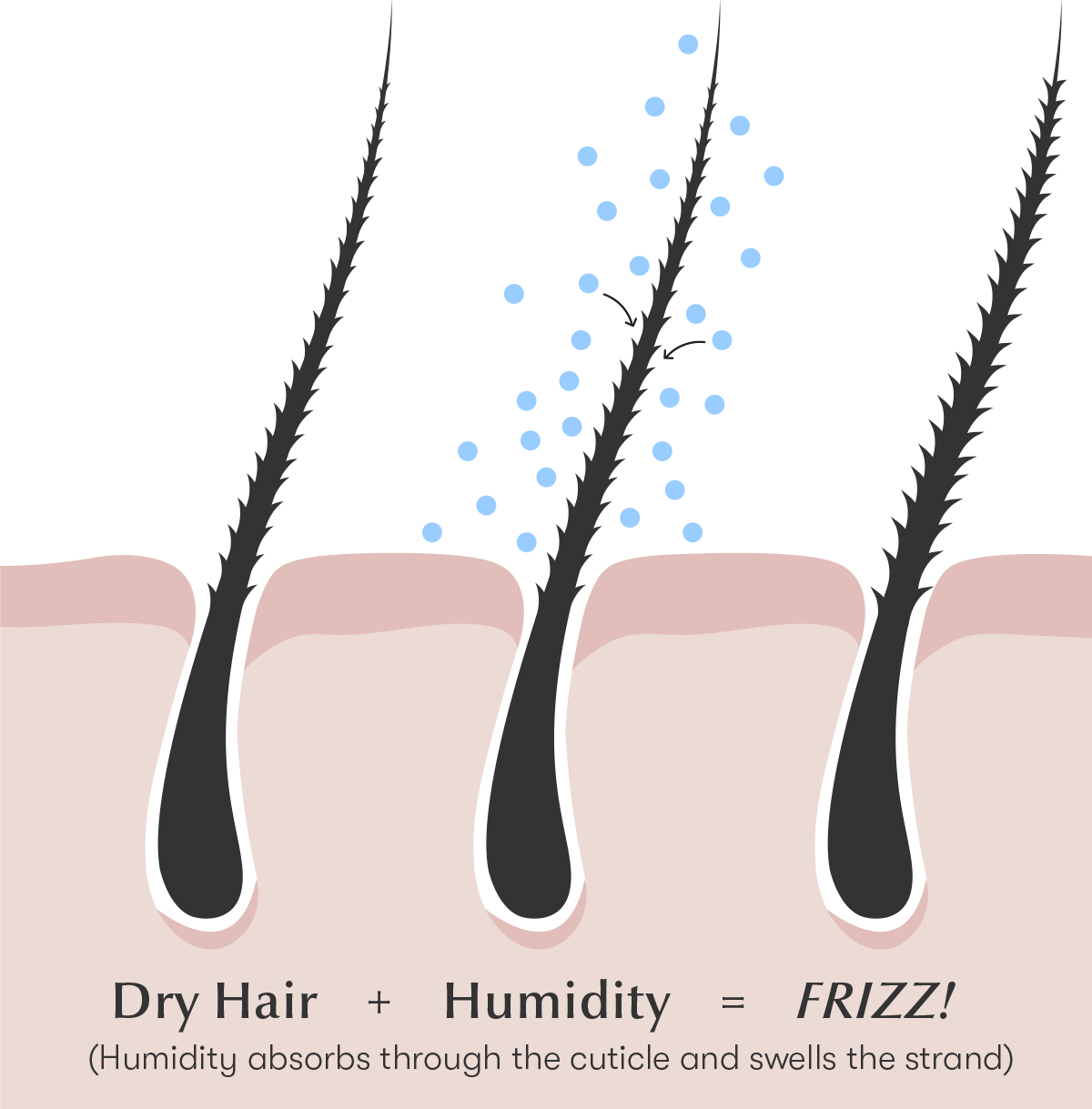 The underlying cause of frizz is usually a cuticle (the outer protective layer of the hair) that is raised/open instead of flats/sealed. The more the cuticle is raised or damaged (high porosity) the easier it is for moisture (and products) to travel in and out of the hair strand. This means moisture is absorbed easily but it cannot be retained or sealed into the hair.
Hair naturally demands moisture. Once dehydrated hair is dry, it starts to absorb ambient moisture from the air which swells up and frizzes out the hair strand. This is why humidity and frizz go hand in hand.
A raised or damaged cuticle layer results in dry, brittle, rough feeling hair. In contrast, when the cuticle layer stays flat and sealed, the hair is soft, smooth, shiny, healthy, and can retain moisture.
The science of frizz can be complex but the solution doesn't have to be. The right knowledge, products, and techniques can help you restore moisture levels, lock out humidity, and smooth the outer protective cuticle layers for soft, shiny, and frizz-free hair.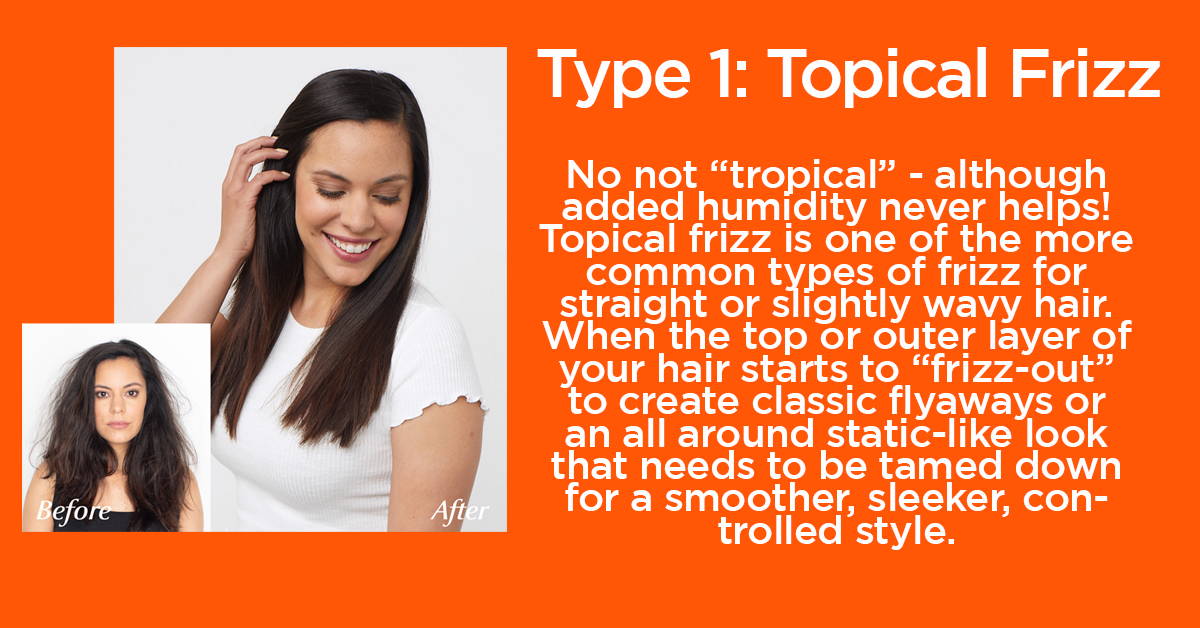 The Prescription:
Since the main culprits of frizz are dryness and damage, keeping your hair hydrated, healthy, and protected is always the right path. Styling products to help seal the cuticle and lock out humidity without adding weight will help you achieve a smooth, frizz-free style.
1. Repair and Strengthen with the right leave-in treatment
Need daily hydration and frizz control? Use Nourish Leave-In Hydration
Repairing damage from over processing? Use Beautifying Elixirs Leave-In Repair Treatment or ElixirONE
2. Obsess Over Oils
The right oil can provide exceptional moisture, softness, and shine while helping to seal the cuticle and lock in moisture. Smooth'n Oil Therapy is the ultimate frizz fighting oil designed to nourish and protect the cuticle.

3. Style and Finish
Tame that frizz and make those pesky flyaways behave. These anti humdity, frizz fighting styling and finishing products that lock in moisture, block out humidity, and leave your hair shiny and smooth.

- The lightweight styling cream, Behave, is a stylist favourite that works to control any style without adding weight or a "product feel" to the hair.
- Pure Polish is a finishing gloss designed to control frizz and flyaways while adding exceptional shine and softness without a greasy feel

- Tame is a frizz and humidity controlling finishing spray that is flexible, brushable, and provides a light hold while leaving the hair touchably soft.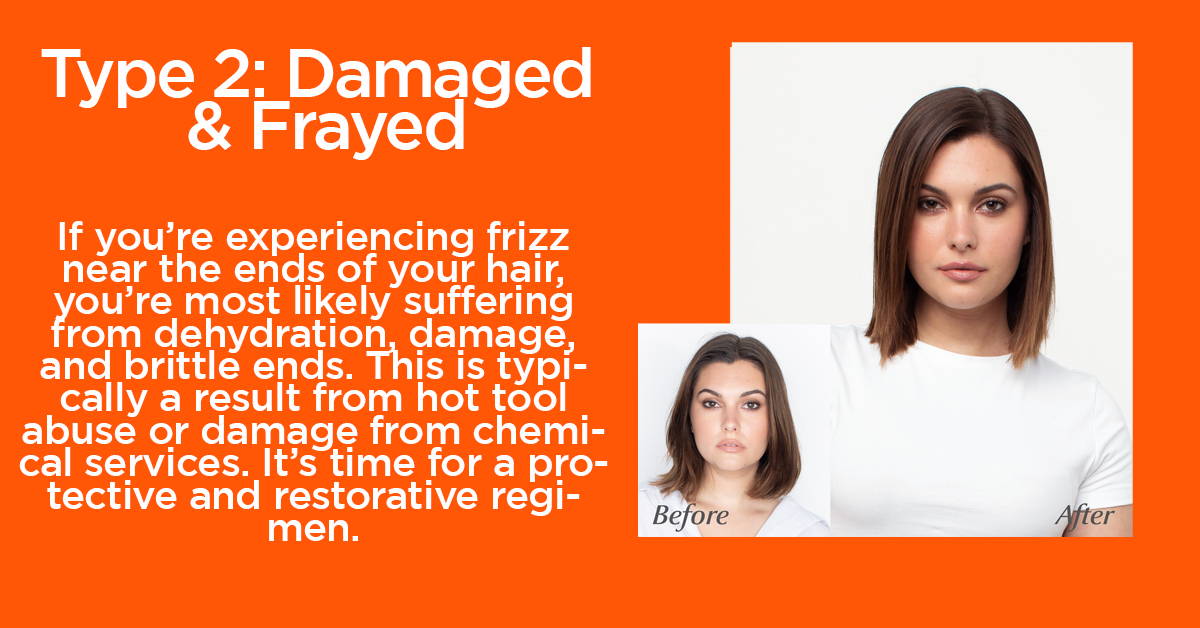 The Prescription:
Keep your hair healthy with reparative and protective products to maintain gorgeously smooth and frizz free ends. Those split ends can travel up the hair shaft creating more damage along the way. Getting a trim every 5-7 weeks is an easy way to maintain hair health and prevent frazzled, split ends.
1. Repair
Use the protein restructuring Fortifi Keratin Repair to help even out the porosity and repair the outer cuticle layer of the hair.

2. Seal
Use Oil Therapy for a powerful dose of antioxidant rich oils to moisturise, nourish, and seal the cuticle.

3. Protect
Use heat protectant products like Eufora Style Thermal Defence Prep and Retain to prevent damage from hot tool irons and blow dryers up to 220 ᐤC.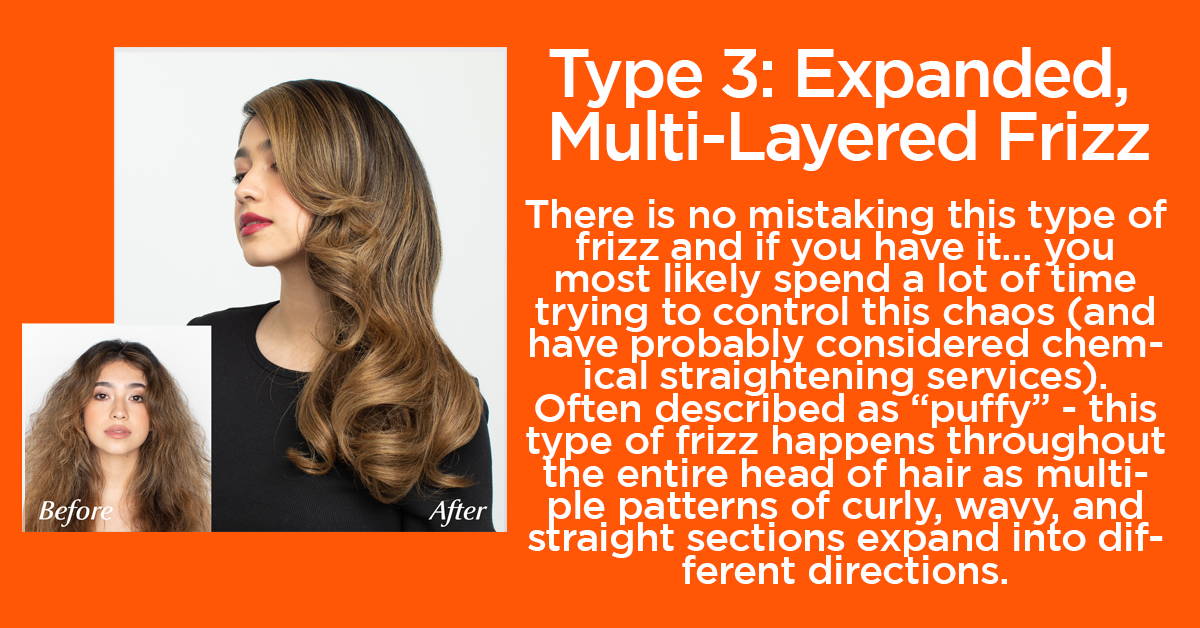 The Prescription:
This type of hair is a perfect candidate for the Eufora Smooth'n Regimen. A complete collection to dramatically transform unruly, frizzy hair. Products work synergistically to strengthen and protect the hair while providing exceptional moisture, shine, smoothing, and de-frizzing benefits. The Smooth'n Oil Complex and Soy Bean Phospholipid technology leaves the hair velvety smooth, silky, and shiny. This technology works progressively, meaning you'll have a layering of its amazing effects with each use.
1. The Eufora Smooth'n Regimen
Frizz Control Shampoo and Conditioner - A dynamic duo that strengthens, smooths, and seals frazzled cuticles while repairing split ends and progressively elongating curl patterns.
Oil Therapy - A non-greasy, frizz fighting formula to nourish, seal, and protect the cuticle.
2. Protect and Style
Thermal Defence Prep - Multi-benefit prep spray to moisturise, detangle, and prevent breakage and damage from heat styling tools.
Straightening Balm - Straightens and smooths frizzy, curly, and wavy hair with staying power that still leaves the hair soft and moveable.