How to make my hair extensions last longer?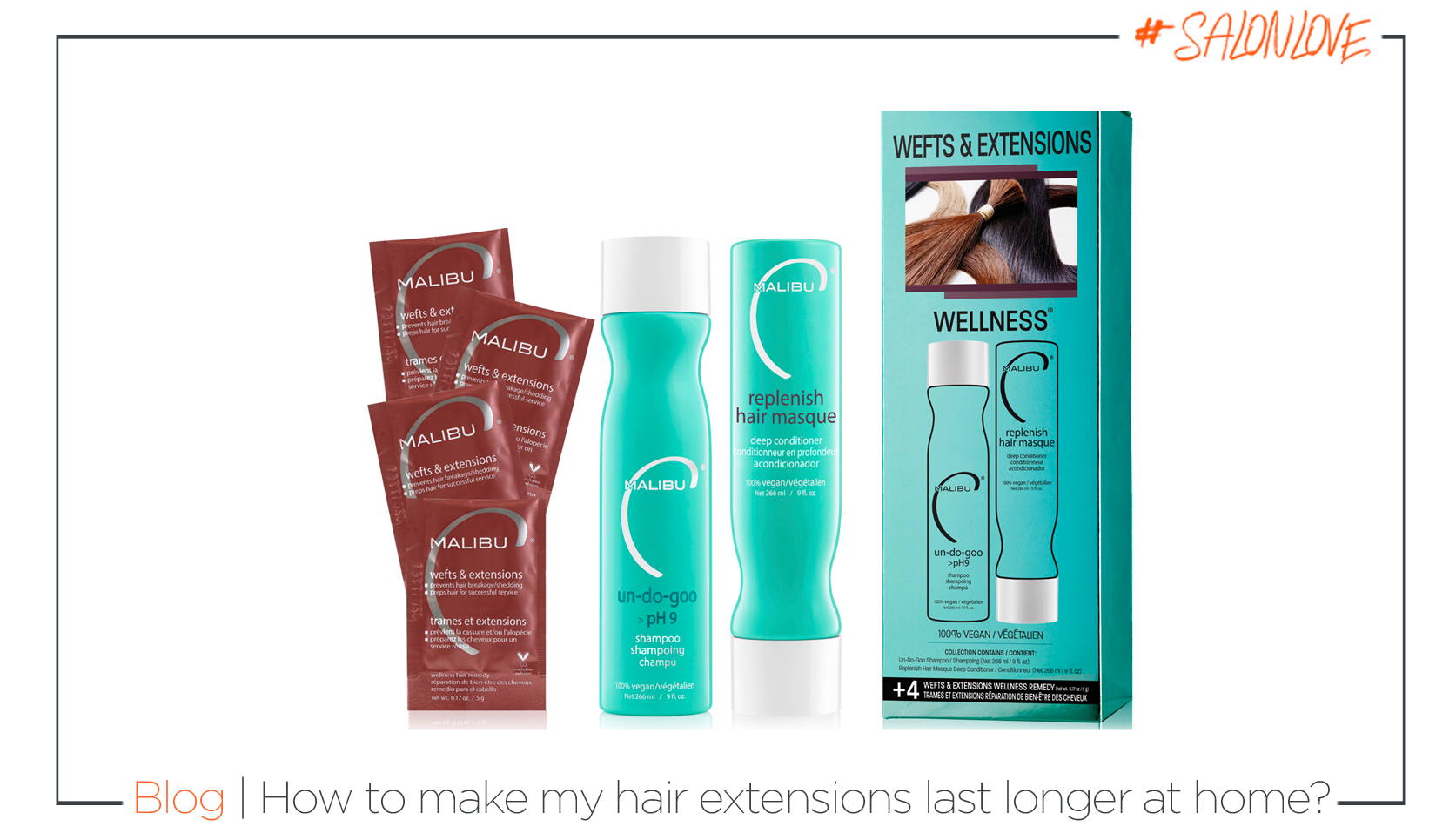 "Don't forget that a stylist prepares a 6-week experience for you, it's important you visit after the six weeks to have your bonds replaced or readjusted if slipping.."
Everyone dreams of long tresses and will dash to the salon, to have them put in. Usually asking for the earliest appointment possible and then counting down the days. However, what comes next? When they're in and you've snapped the 'long hair, don't care' photos, how do you keep them looking like you have stepped out of the salon minutes ago?
We have collated some helpful tips to make your hair extensions last longer – be mindful that hair extensions have a 6-week experience, meaning you should commit yourself to a salon expense every 6 weeks to keep your hair looking good and feeling healthy.
In the meantime, try these helpful aftercare tips and products:
A Good Quality Shampoo and Conditioner:
Your stylist recommendation is gospel – they have first-hand knowledge and plenty of customer testimony that backs up the effectiveness of using certain products on your hair. That is especially important when it comes to hair extension care. Any type of extension you choose whether it be tapes, sew-in, fusion, wefts or rings, has requirements that should be met to maintain strong bonds. The shampoo you choose should be formulated without alcohol or sulphates. These ingredients are responsible for stripping natural oils in the hair which causes matting at the bonds and stops growth of the natural hair.
It's not just products that matters, its method too. Focus the shampoo on the hair, removing dirt from the roots to prevent hair form falling flat. The conditioner should be focussed on the ends for deep conditioning. You should avoid conditioning the roots as this may cause the bond to slip down the hair.
Malibu C recommends using Un-Do-Goo Shampoo, a chelating shampoo that is formulated with 100% vegan ingredients, with no sulphates or parabens. This shampoo removes product, mineral and environmental build up, giving new life to your tresses every week.
If hair starts feeling heavy and won't style, use un-do-goo to remove dirt and product build up caused by hard water, pollutants, and product residue.
· Wet Extensions: hair is at its weakest when wet and it's important that hair is fully dry before going to sleep. The nightly tossing and turning can put pressure on the bonds, causing them to tangle and weaken.
· Brush with Care: Aggressive and rushed brushing will also cause stress on the bonds and constant tugging will force the bonds to become loose and slip. Brush the ends first and then work upwards – this is the best way to brush long hair without tugging or causing snapping.
· Minimise Heat: You know the drill, a good quality heat protectant, low temperatures on your styling toons and going days rocking the natural look and avoiding heat styling. This is the basic advice for any hair care regimen. However, it is so important when taking care of hair extensions. Whether you are using real or synthetic hair, improper styling care will cause frizzing, split ends or snapping.
Hair extensions can't receive the same care that your scalp provides your natural hair, using natural oils to deliver moisture and nourishment. As usual, condition the ends thoroughly but avoid leaving conditioner to sit on the roots. To ensure your roots are still being conditioned, drop one hair wash day to leave the natural oils to do their job.
To avoid tangling and matting caused by tossing and turning, loosely tie back hair before bed – this will prevent tugging at the bond and stress on the bond when brushing tangles the next morning.
Do this by feeling the individual bonds and checking they're not becoming tangled. Try untangling first with your fingers, carefully moving the hair to do so. If this does not work, use a brush or comb. This task is tedious but makes a world of difference to the look and longevity of your extensions.
Don't forget that a stylist prepares a 6-week experience for you, it's important you visit after the six weeks to have your bonds replaced or readjusted if slipping. Failure to return will cause the bonds to pull on the natural hair, causing breakage or unnecessary hair fall.
Have you already tried Malibu C Weft & Extensions Wellness Collection? Let us know what you think!