Prepare Your Hair With Malibu C This Winter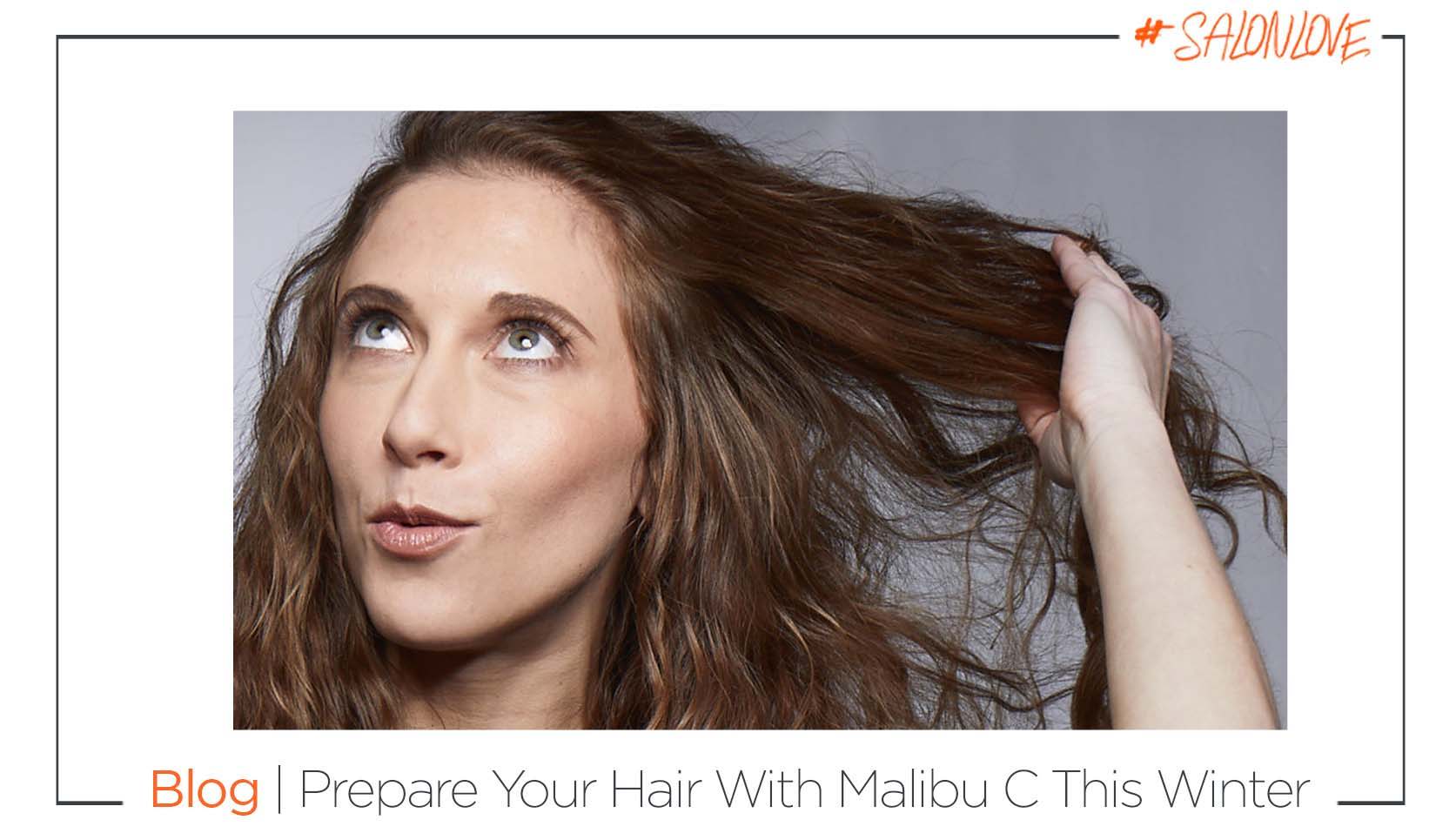 "Taking additional measures to strengthen and prepare your hair to face the cold."
We're a few weeks ahead of the curve on this one but it is never too late to ready your hair for the frigid temperatures we face in November through to February. Don't forget your hair feels the cold too! Taking additional measures to strengthen and prepare your hair to face the cold, once again, will ensure that hair stays healthy throughout the season.
Winter can be one of the most brutal times for your locks. Heating, open fires, and all the styling tools you tame your tresses with can dehydrate your hair, creating split ends, dandruff, and flyaways. In extreme cases, breakage, and damage.
We have gathered some of the best tips and products you can use to ensure your hair has the best chance of survival in the winter months.
Recognise winter hair care...with Malibu C.
I think everyone sometimes wishes they can hit the reset button and start their haircare from scratch. I'm willing to bet that those people don't know about Malibu C, the brand that brings you closest to beginning all over again. Using Un-Do-Goo Shampoo, shampoo twice to remove any build up caused by product and environmental stressors.
In preparation for winter, amp up the level of moisture you deliver to your hair as we near the colder seasons. This can either be with an intensely moisturising shampoo and conditioner combo or with a weekly hair mask. We recommend the Miracle Repair Reconstructor, using a penny sized amount weekly. Witness a deep conditioning miracle with the 100% vegan treatment, ideal for feeding nutrient-starved strands.
Steaming hot baths and showers are tempting - especially when trying to escape the season. However, these can have detrimental effects on the hair and scalp as continuous heat can strip the scalp of its natural oils that provide daily nourishment, leaving the hair prone to breakage. End your showers with a cold rinse to smooth down the cuticles, keeping hair looking shiny all season long.
EMBRACE YOUR NATURAL TEXTURE
This one is simple, and everyone has heard it all before. Try to style heat-free a few days a week and ensure you have a good quality and make sure you have a good quality heat defence for the days you decide you can't.
Too many people tend to forget about the scalp, even though it is where hair growth starts, an imperative start to the contribution of healthy hair. Using Malibu C Scalp Wellness to immediately deliver moisture to the scalp symptoms will knockout dry scalp caused by dry or damaged hair.
TREAT YOUR HAIR FROM WITHIN
To achieve truly healthy hair, you need a diet packed with fruit and vegetables and ensuring you stay hydrated by drinking the recommended 2 litres a day. Studies have shown that this is instrumental in the production of healthy hair.
It is important that you receive a healthy dose of vitamin C as this will aid in the absorption of iron. It can also be used to produce collagen, found in skin and hair follicles.
Sometimes, you just need to hand it over to the professional. If you have been known to try a DIY trim or experiment with at-home dye, now is the time to redeem yourself and revive your hair. Your stylist has trained for years and continues to improve their knowledge for you - they are the best equipped to evaluate your hair needs coming into winter and provide you with the correct advice