Summer Hair Care: Transitioning Your Routine for Sun-Kissed Locks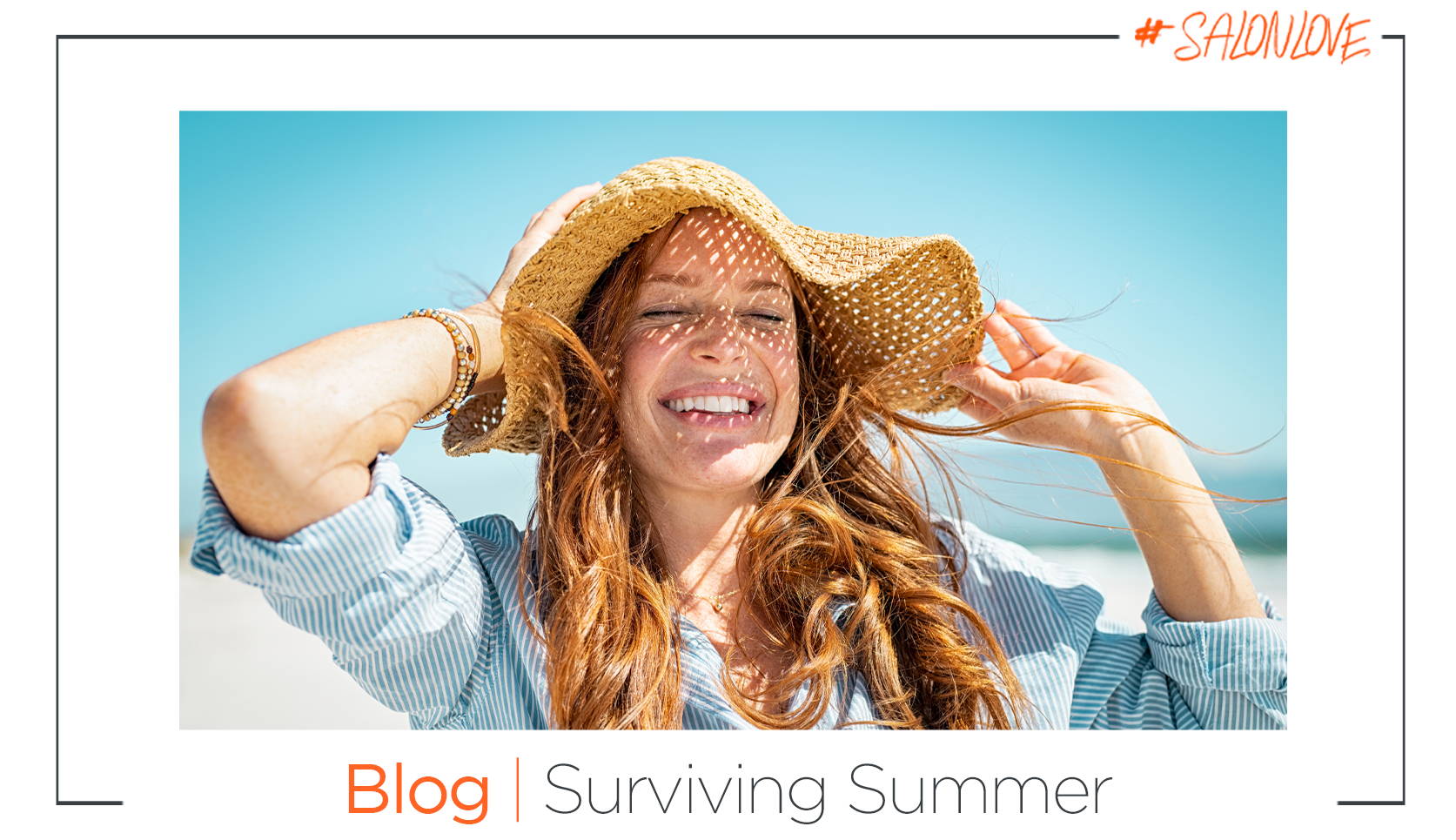 "Warm summer days and cooler nights means we are out and about more often and for far longer than any winter excursions.."
As summer arrives it's important to question whether our current lineup of hair care products truly meets the needs of our hair during this season. The hair care routine that worked well for us in winter might not be enough, for summer as the conditions change. While some tried and true favourites like Eufora Beautifying Serum may still be effective year round it's worth reevaluating the rest of your routine.
The arrival of days and cooler nights entices us to spend more time outside which is quite different from the indoor months of winter. Engaging in activities is a way to embrace the season but these adventures can also have an impact on our hair.
Although not everyone realises its importance adjusting your hair care routine to meet the demands of each season greatly contributes to self care and self image. There's something about the changing climate that sparks a desire for exploration. You might find yourself enjoying more quality time outdoors soaking up the sun with loved ones. To counteract any effects, from sun exposure after a day consider trying out Sens.ús Sun Care After Sun Kit—a nourishing trio designed to cleanse and condition both your hair and skin.
It's important to adjust your hair care routine based on the changing needs of your hair, throughout the seasons.
Protecting Your Hair from the Elements
During the summer spending time outdoors exposes your hair to elements, like UV rays, saltwater and chlorine. To shield your locks from sun damage it's an idea to use hair products that have built in UV protection. Additionally after swimming rinsing your hair with water followed by a nourishing conditioner can help counteract the drying effects of saltwater or pool chemicals.
Keeping Your Hair Hydrated. Moisturised
The summer heat can cause dehydration not for your body but for your hair. It's important to prioritize hydration in order to combat dryness and maintain looking hair. Look for a shampoo and conditioner combo that is specifically designed to moisturise and replenish lost moisture keeping your locks supple and shiny.
Embracing Lightweight Styling
In the summer months it's best to go for an approach when it comes to styling your hair. Embrace the texture of your locks. Opt for lightweight styling products that provide control without weighing down your hair.
We have created you shopping list for the ultimate summer survival hair care collection!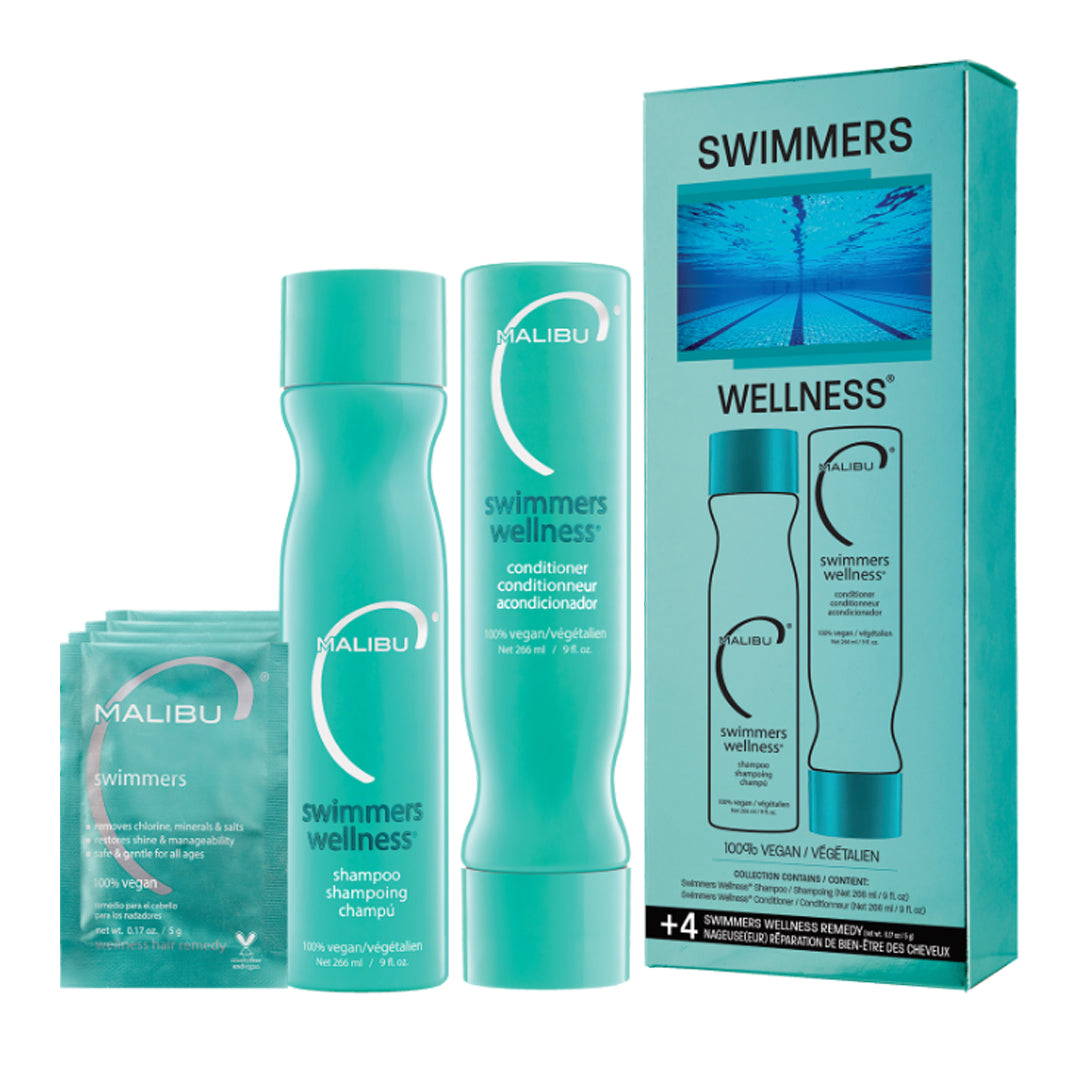 Swimmers Wellness Collection
The ultimate tune-up tool for keeping your hair in tip-top shape, this exclusive, 100% vegan kit created especially for swimmers helps you look and feel your best both in and out of the pool. Includes FREE Wellness Treatments.
Malibu Blondes Wellness Collection
A favourite of Malibu celebrities and bombshell blonde beauties alike, this 100% vegan beach blonde maintenance system breathes new life into natural, bleached and highlighted tresses to reveal haute hues and shimmering shine, creating "OMG" hair that's sure to turn heads. Includes FREE Wellness Treatments.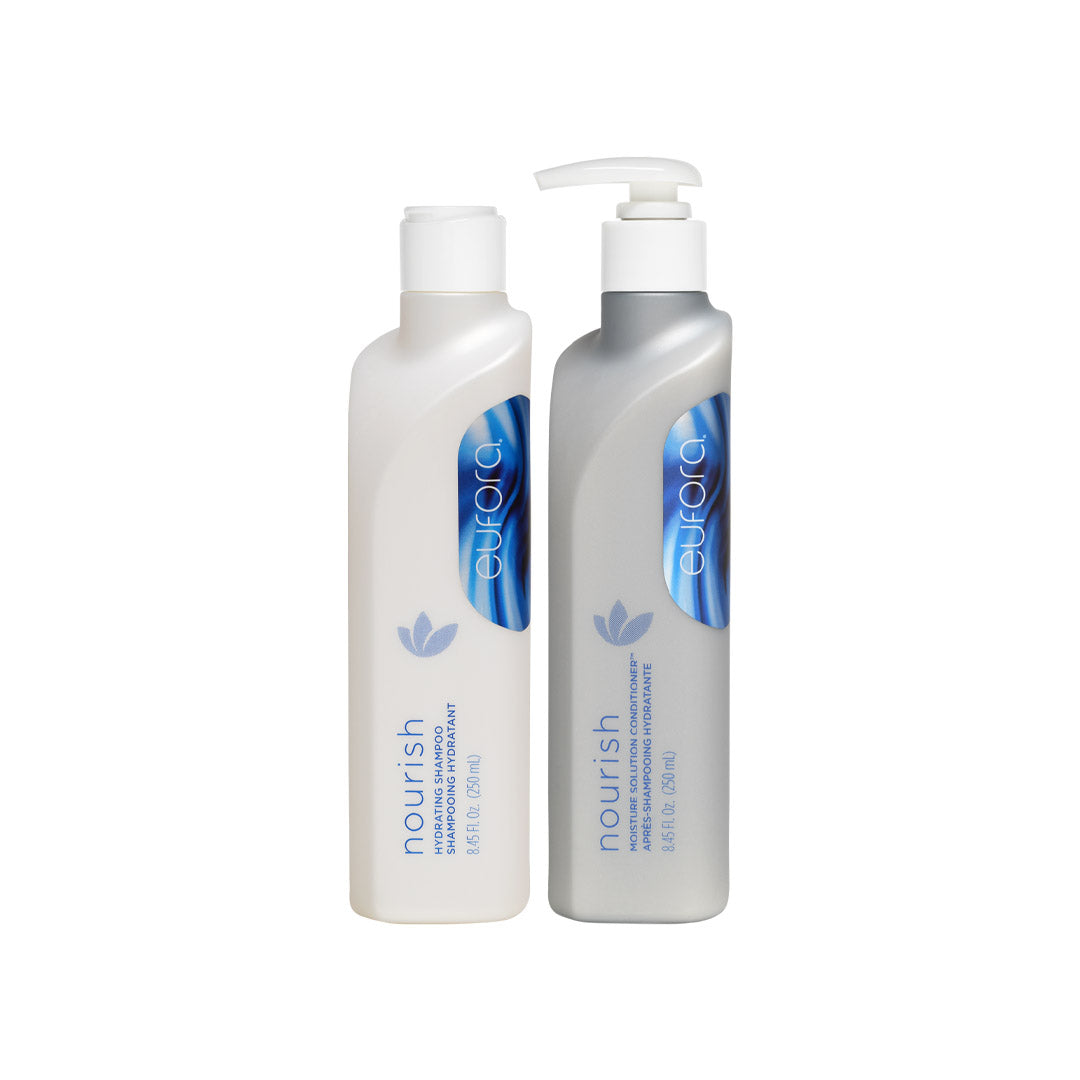 Nourish Hydrating Duo
Weightless, yet nourishing shampoo, that replenishes normal, dry, or chemically processed hair with balanced plant-based proteins, botanicals and natural oils for healthier, softer and shinier hair.
Soothing For Her Kit
Soothe, calm and ease sensitive skin and scalp with this gentle hair and body regimen that provides both immediate and long-term benefits.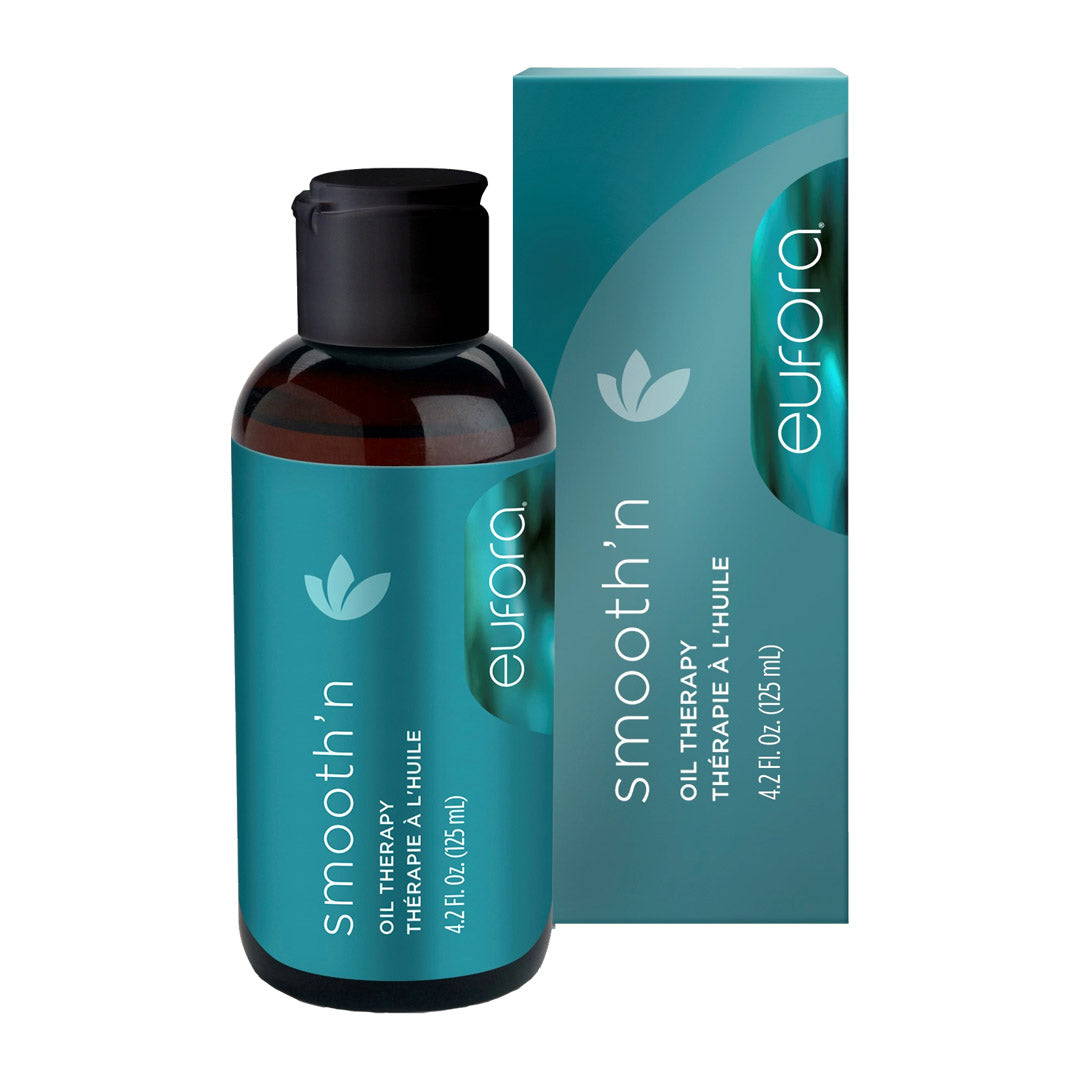 Smooth'n Oil Therapy
The Ultimate Frizz Fighting Oil - non-greasy frizz-fighting hair oil that gives maximum shine leaving hair smooth with increased manageability and strength.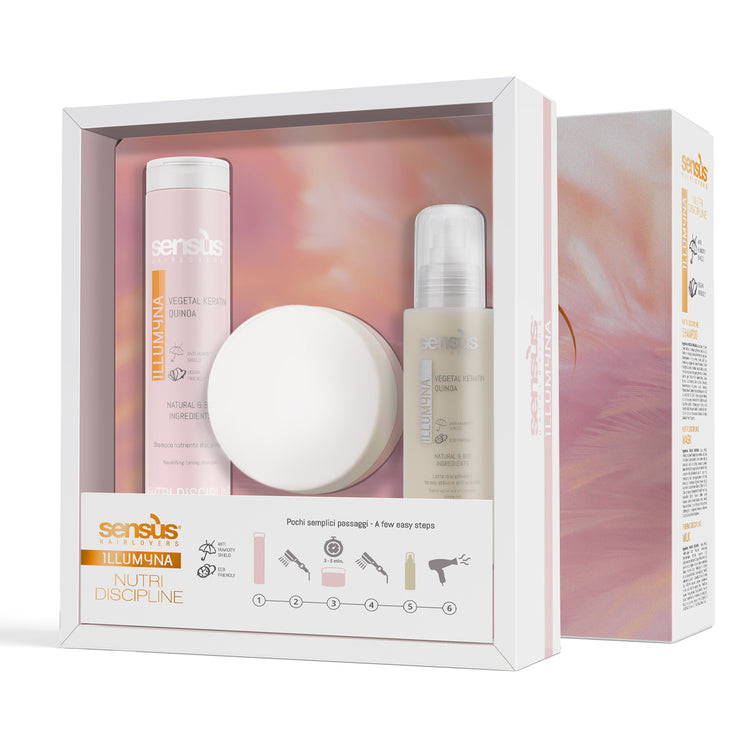 Nutri Discipline Kit
Nourishing taming kit, ideal for medium-thick, dry and very frizzy hair. Nourishes hair deep down, leaving it feeling silky and manageable. Gives extra body and protection for enhanced elasticity and softness and protects against humidity.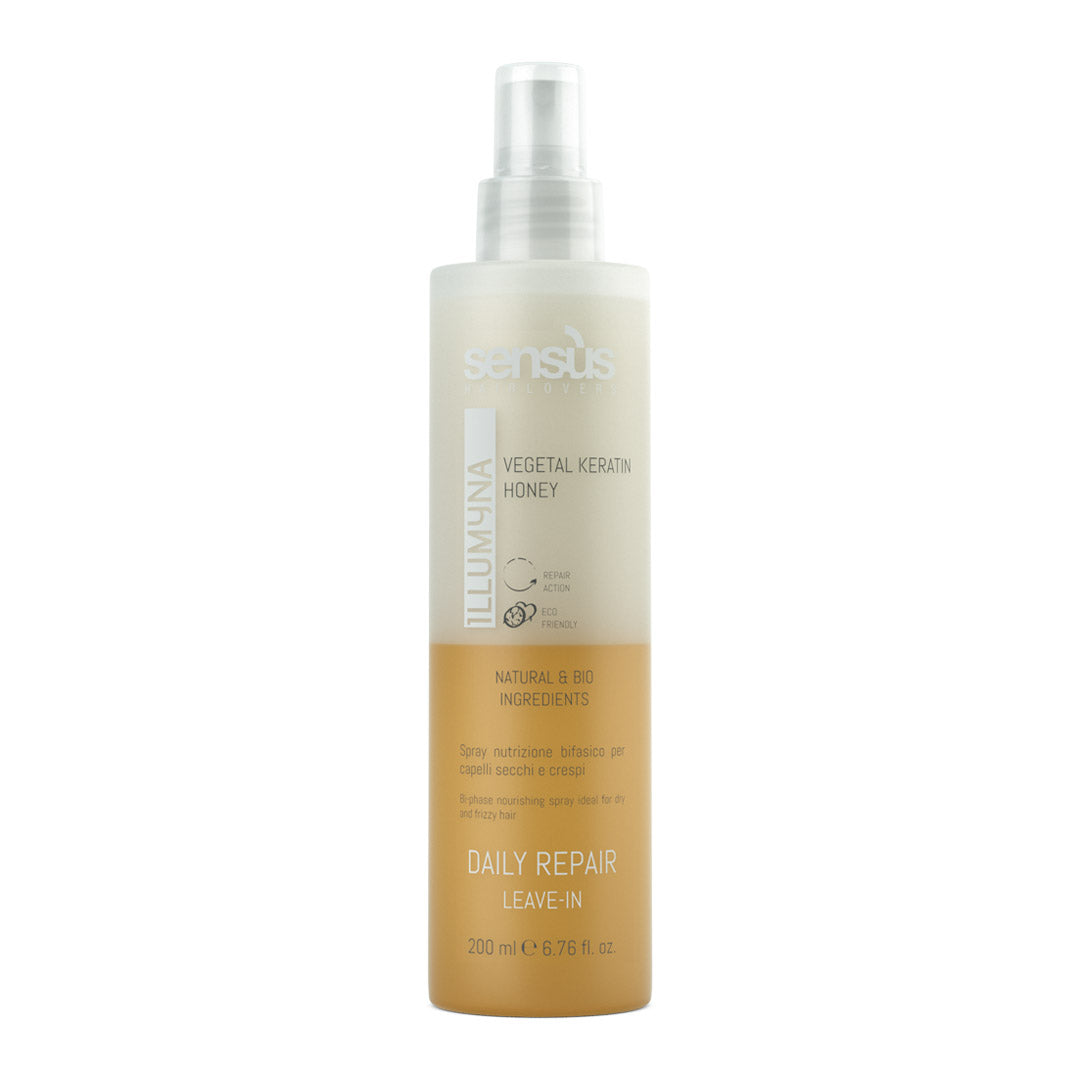 Daily Repair Leave-In
Bi-phase nourishing spray has been enriched with plant-based keratin and honey to hydrate, nourish and detangle hair without weighing it down, giving it support and shine.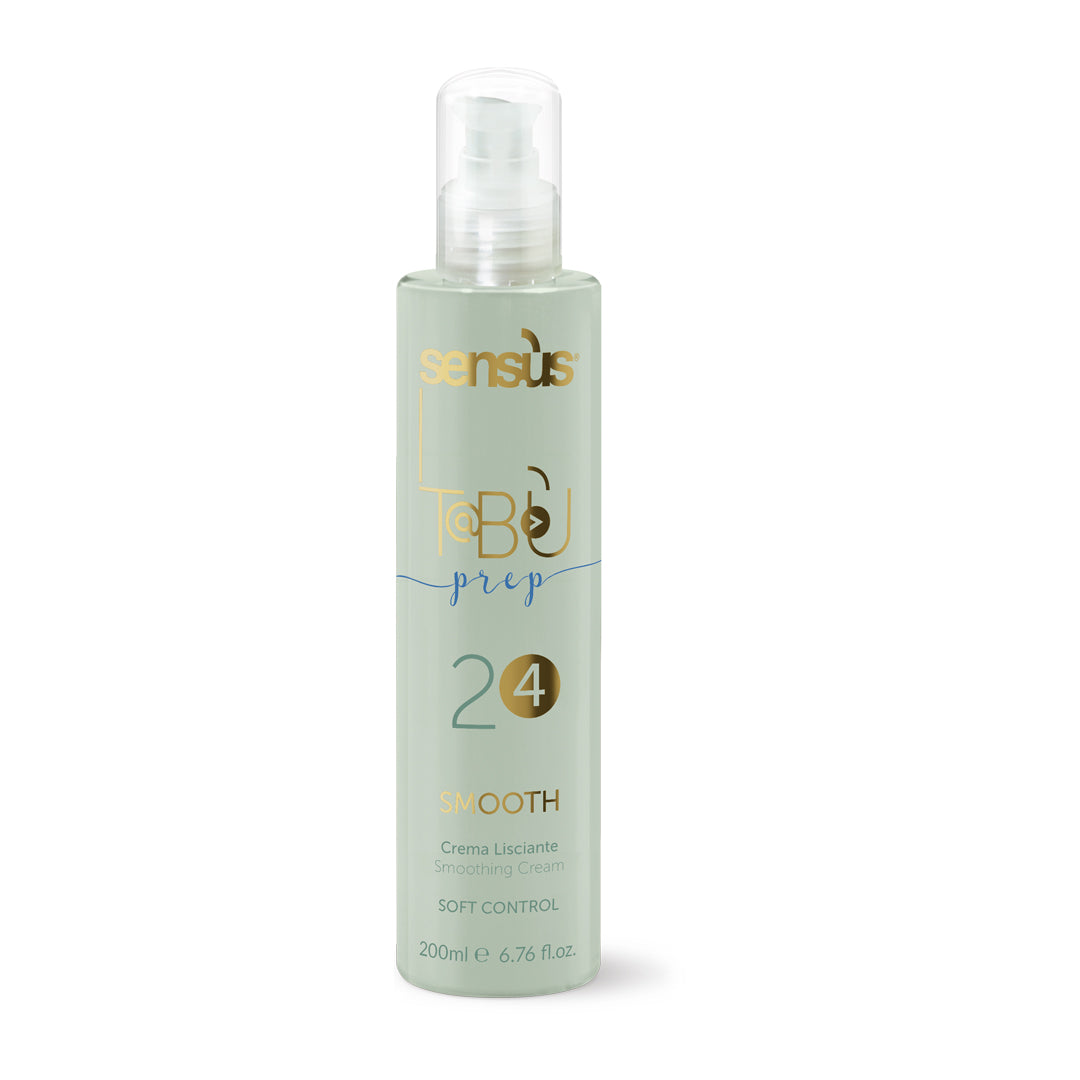 Smooth
Smoothing cream with all the benefits of heat protection for frizzy or curly hair. Makes styling easy and tames hair for a longer-lasting look. Smooth protects the shaft from heat and humidity. The latest generation resins in the formula to protect hair against heat, and wrap around the shaft for easy styling.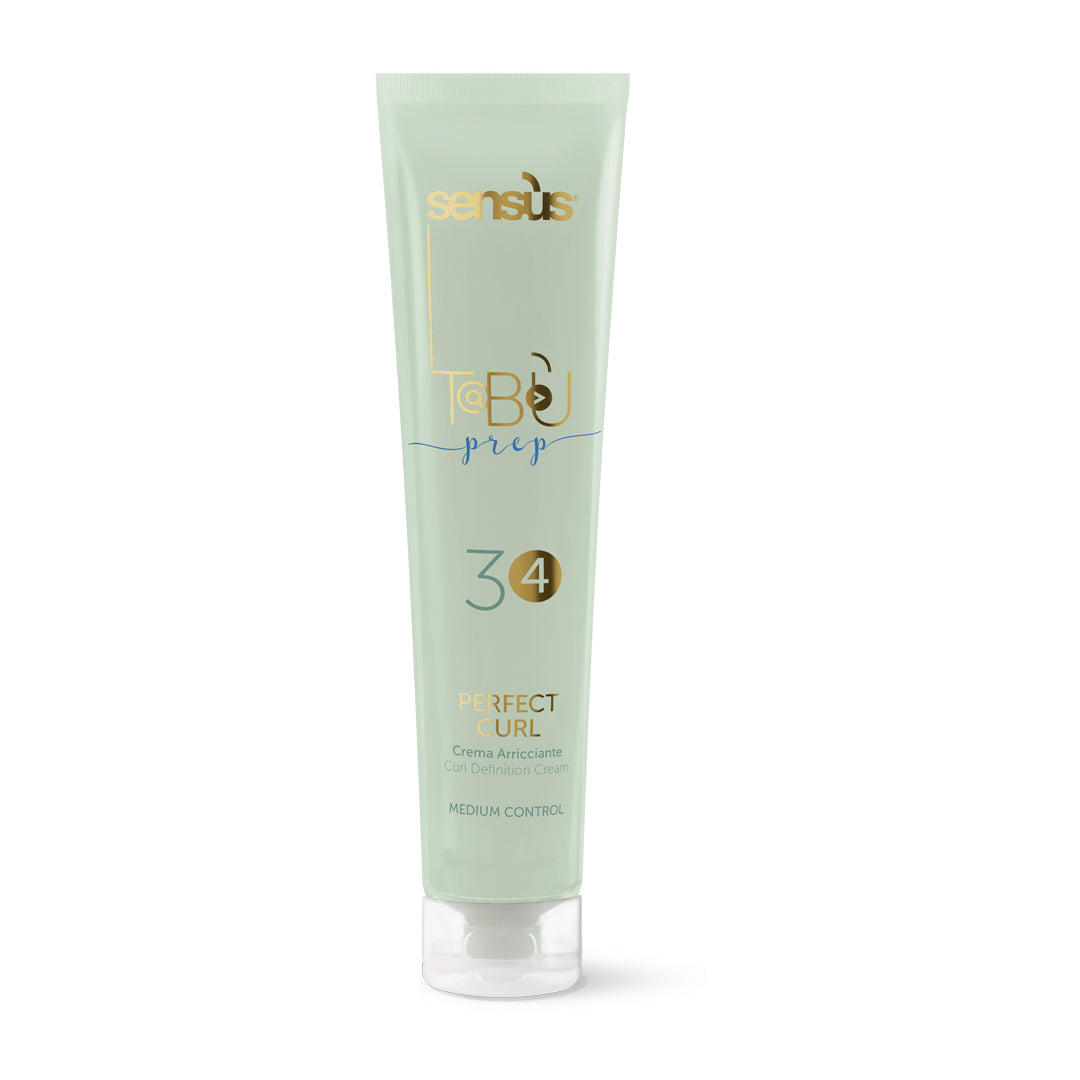 Perfect Curl
Hair taming cream for wave and curl definition that hydrates hair and tames frizz. The active ingredients layers a film over the hair shaft to protect against humidity.
Your haircare will be based on the new needs of your hair emerging from the season. For example, our curly hair girls may start to struggle taming frizz as the air gets more humid. Daily use of hair taming oils or curl definition creams that hydrate will keep your curls defined and nourished throughout the season.
By taking the time to reassess and adjust your hair care routine you're ensuring that your locks stay healthy, vibrant and ready to enjoy all the things, about summertime. So go ahead—embrace this season with a hair care regimen that matches perfectly with your sun kissed glow!