The Most Exciting Hair Trends We Are Ready To See In 2022!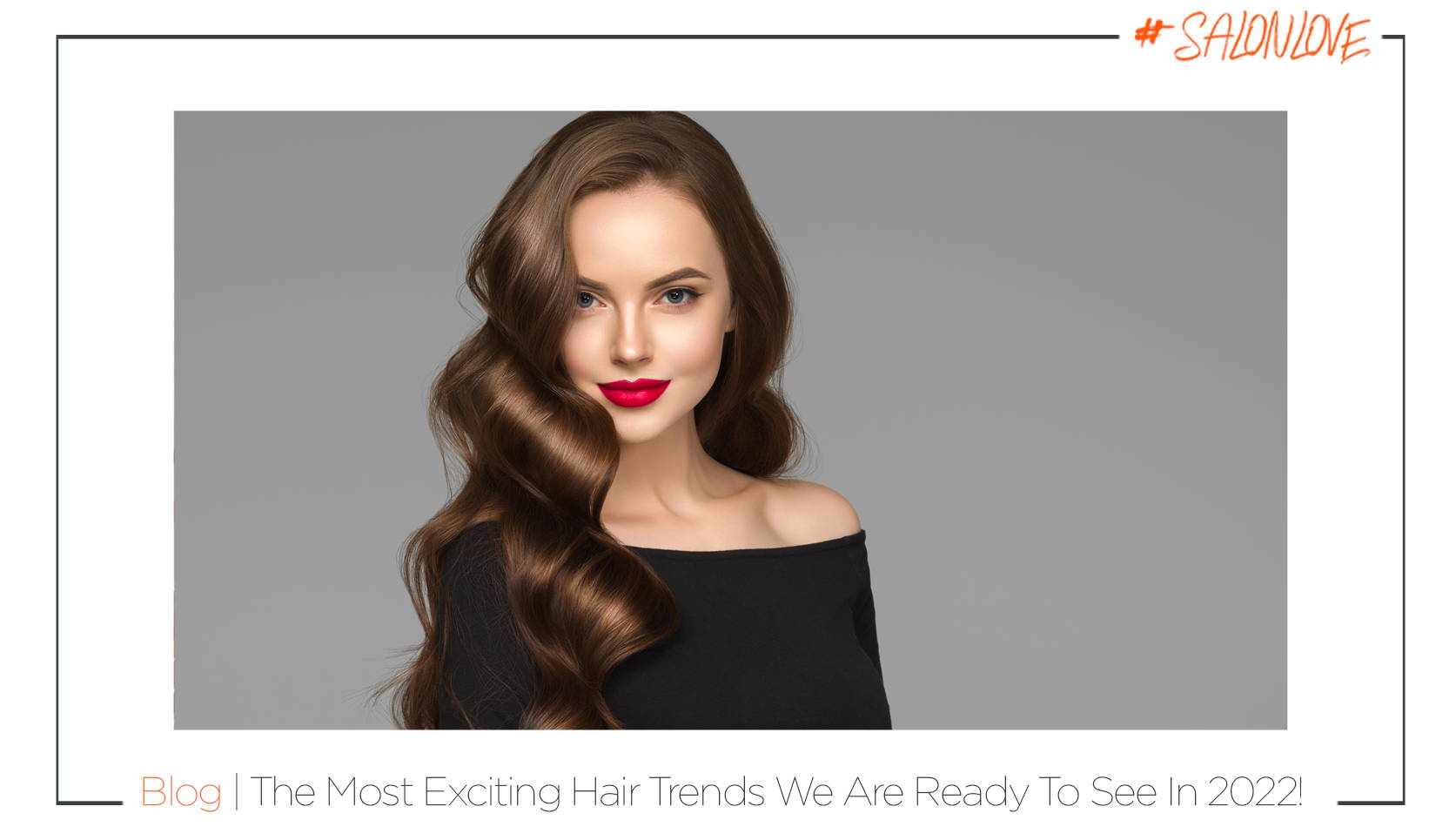 It doesn't have to be an extreme change but sometimes switching up your style can have a massive impact on your confidence and have you feeling good.
It's that time of year again where our feeds are filled with 'New Year, New You' quotes and we feel the push to make a change in our appearance, lifestyle or daily habits. One way to make a small change but with a big impact is to refresh your look. It doesn't have to be an extreme change but sometimes switching up your style can have a massive impact on your confidence and have you feeling good. Here are some trends we are predicting will make a grand entrance in 2022.
A Next Level Haircut:
A starting point for all good hairstyles is investing in a style you love that can be dressed up or down, depending on how you feel. Opting for a modern or 'trendy' shape is important when considering exploring different kinds of hairstyles. If you're someone that's happy to straighten it and leave the house, a long bob frames the shape of your face while looking stylish and sophisticated. However, if you like mixing it up and adding accessories and using different curl methods, a longer cut allows more freedom to be able to explore. With memories still recent about the extended lockdown, many clients are asking for styles that are more "wearable" where longer gaps between appointments can be left with well-crafted structures. For example, styles with lots of texture and layer tend to have a shorter lifespan.
The Bob Is Here to Stay:
The bob made its re-entrance to society in 2021 and shows no signs of leaving just yet! Stylists have noticed more and more requests for the classic style whilst requesting variations – length, volume, shape and texture. Different variations tend to match different personality types. For the edgier extrovert, they're committing to the full chop at the jaw with a soft edge – easy and effortless. Whereas others request the longer versions seen prevalent in the 70's, once again proving all fashion eventually comes back around.
Blow-dry With Glossy Finish:
For a while now, we have favoured the artistically effortless, faux low-maintenance look. However, 2022 forecasts a return to the old school blow-out with additional finesse. (If you saw Adele's Vogue cover, you'll know exactly what we mean). The traditional method of a hairdryer and a round brush created a luxe and polished feel to the trend. We have seen many other celebrities following in Adele's footsteps and no doubt it will continue. Be aware that this finish has the best effect on longer hair.
An Expensive Finish:
Not tempted by a glossy blow-dry. Tap into the luxe-looking trend with a polished finish to your everyday look. A more cost-effective solution whilst achieving a similar result is to seek out products that create your desired finish. The market is full of hair products that are sold solely for the purpose of creating next level shine on the base of your hair. In fact, your stylist probably uses one at the end of every appointment without even mentioning it!
Curly Girls:
Curly hairstyles now tend to lean towards shapes with a 70's twist, introducing shags, textured fringes and wild curls. That rock 'n' roll finish doesn't seem to be "movin' on" anytime soon. It seems to have been perfectly timed with the rise in embracing our natural textures and bringing out the best in our curls.
Whilst we have named this article 'rising trends of 2022', perhaps it would have been more aptly named 'bringing back 70's trends in 2022'. Most of the trend patterns salons are seeing are variations of the classic 70's look, coinciding with the rise of fashion trends from the same era (flared jeans and muted colour tops). We, for one, cannot wait!