Your Guide To Preventing Damaged Hair!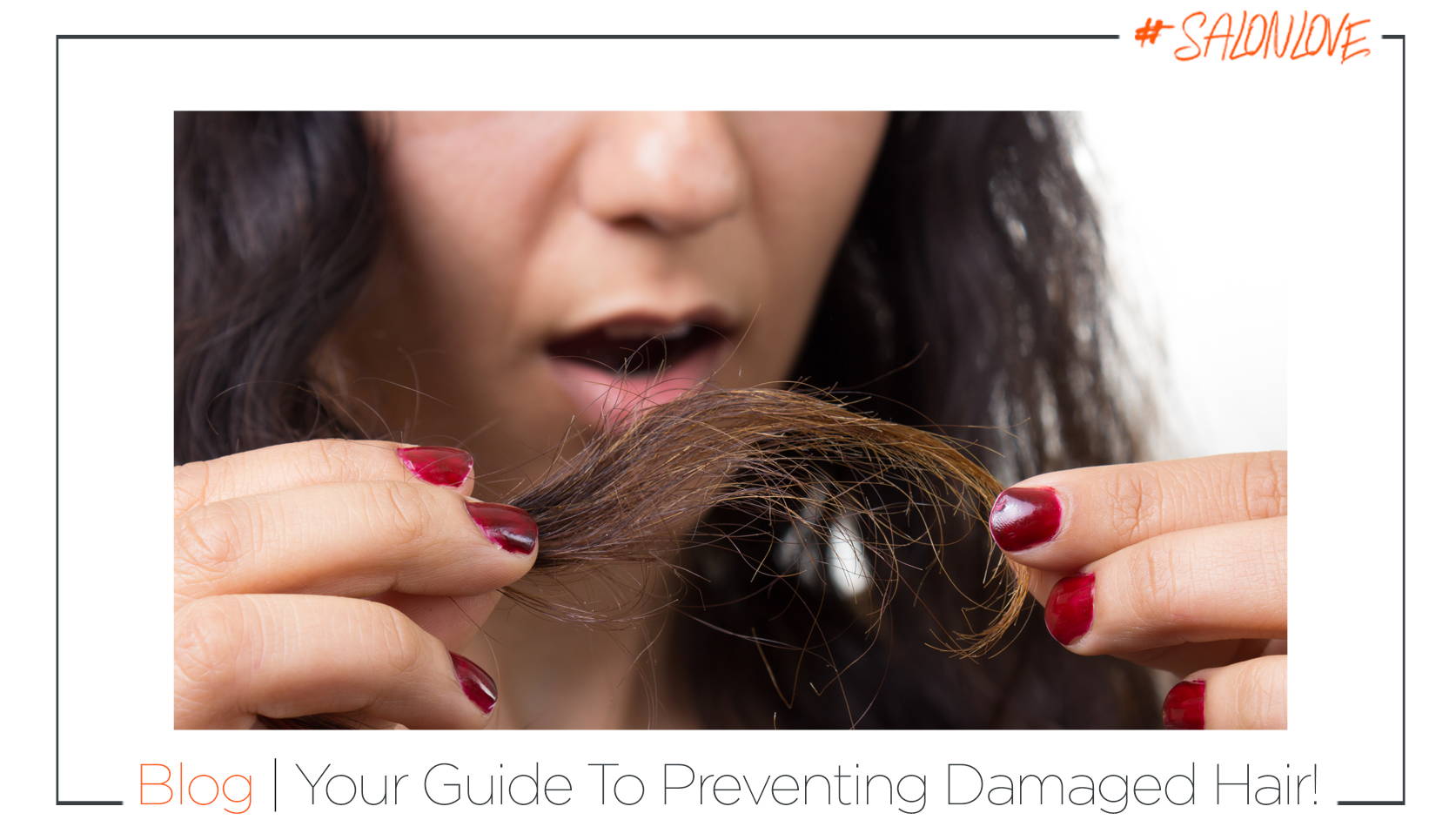 These helpful tips will help to promote healthy hair but won't reverse damage. The best course of action is to take the necessary steps toward preventing damage.
For the most part, damaged hair is permanent. I don't mean split ends that can be cut away and hair appears healthy again. Truly damaged hair is where the hair develops cracks in the outside layer and as these lift, your hair is at risk for further damage and in time breakage. Unfortunately, this cannot be fixed as hair is already a collection of dead cells. They are beyond repair. However, there are many ways to rehydrate and strengthen the damaged hair, making it appear healthier and other preventive measures can be taken.
Cutting the damage off.
Although this isn't a cure, or preventive, it's still an important step. Cutting off as much of the damage as possible means the healthy hair can continue to thrive without the damaged hair interfering. Example: if you do not want to heat style to protect the damaged hair, you lose the option of styling the healthy hair for good effect.
Lower the temperature of your tools.
I know we JUST told you to make the chop to let healthy hair soar. Sometimes the damage is too high up for a hairdresser to be able to make a style from a chop. Opting to treat the damaged hair while waiting for your healthy roots to grow is an option. To do this, you must avoid further damage, especially from styling. Lowering the temperature on your tools prevents further damage. Forewarning, ANY heat can cause the strand to snap. It is always dependent on the level of damage. Remember to always use heat protectant spray.
Handle wet hair with care.
When hair is wet, it is in its most fragile state. You should ensure that wet hair is being treated carefully. This is the point where you could stretch the hair to the point of snap. Do not twist or rub wet hair or wrap in a towel. Pat dry the roots of your hair and leave the mid lengths and ends damp before brushing with a detangle brush. Constant tugging can cause the hair to snap off and aggravate the problem.
Make good use of moisturising and strengthening hair masques.
Hair masks contain high concentrations of reparative and moisturising ingredients. They're formulated like a conditioner but penetrate deeper. While they're being left to process, the formulas have time to penetrate deeply into the hair fibre. A hair mask will keep protecting even after rinsing.
Ease of leave-ins.
A leave-in conditioner is like around the clock bodyguard for your hair, requiring little to no effort for protection all day long. They protect from wash to wash, forming a protective layer over the hair. Many have nourishing qualities that continue to penetrate deep into the cuticle whilst protecting from environmental and external stressors. Like all hair care products, the best results come from knowing your hair type and goals. Research, accordingly, for example: need protection from colour fade? Research leave-ins with UV hair protection.
Seal Your bonds.
Damage most commonly occurs when you colour or lighten your hair, the chemical process loosening the structural bonds of your hair. This means your hair becomes susceptible to damage and possibly breakage. Adding bond-preserving formulas to your hair can prevent bond destruction and take preventative actions towards further damage.
Swim and sun with care.

Fun in the sun is great when you're not thinking about competing with salt water, chlorine and other pool chemicals causing your hair to become brittle and fragile. That not even getting starting on what these chemicals can do to colour/chemical treated hair. If you're a swimmer, wear a swim cap to protect your hair. Heading for a day at the beach? Pack a hat! Whether it's laps in the pool, a dip in the sea or laying out in the sun, immediately cleanse and condition your hair post sun and swim fun with gentle formulas designed to remove minerals and chemicals and rehydrate and nourish.
Don't let hair get thirsty.
Like dry skin appearing cracked and dull, dry hair is the number one symptom of damaged looking hair. It is important that hair receives the most amount of moisture to help it look healthy. Hair is porous and therefore prone to dryness; therefore it is important to establish a solid hair care regimen that focuses on providing constant optimal moisturisation. This should involve a combination of shampoos, conditioners, masks and leave-ins.
Shampoo wisely and well.
Select an appropriate shampoo that contains natural ingredients to help repair and replenish your hair. To avoid too-frequent shampooing use a dry shampoo on the second or third day. Always finish your hair wash with a rinse of cool or cold water to close the hair cuticle and enable the hair shaft to lie flat. The result is shinier and smoother hair.
These helpful tips will help to promote healthy hair but won't reverse damage. The best course of action is to take the necessary steps toward preventing damage, such as seeking professional help when choosing to colour your hair. #Salonlove allows you to shop depending on your hair care needs.