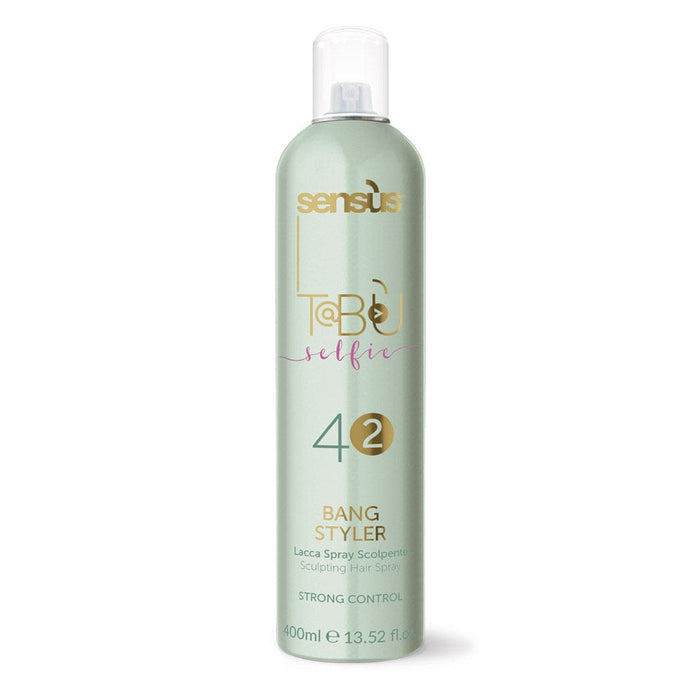 Sens.ús Bang Styler 400ml
Original price
£14.00
-
Original price
£14.00
Selfie - The finishing touches that hold your style in place to create the perfect long lasting look.
Strong hold hairspray that holds and controls your style, creating a satin effect. Enhances volume and can be brushed out quickly and easily. The high-impact resin rapidly fixes hair by adhering to the shaft and ensuring impeccable, long-lasting definition.

What is it for: To fix
How to use: Hold 25 - 30cm away and spray onto dry hair to achieve the desired effect.