My Favourite 7 Summer Survival Products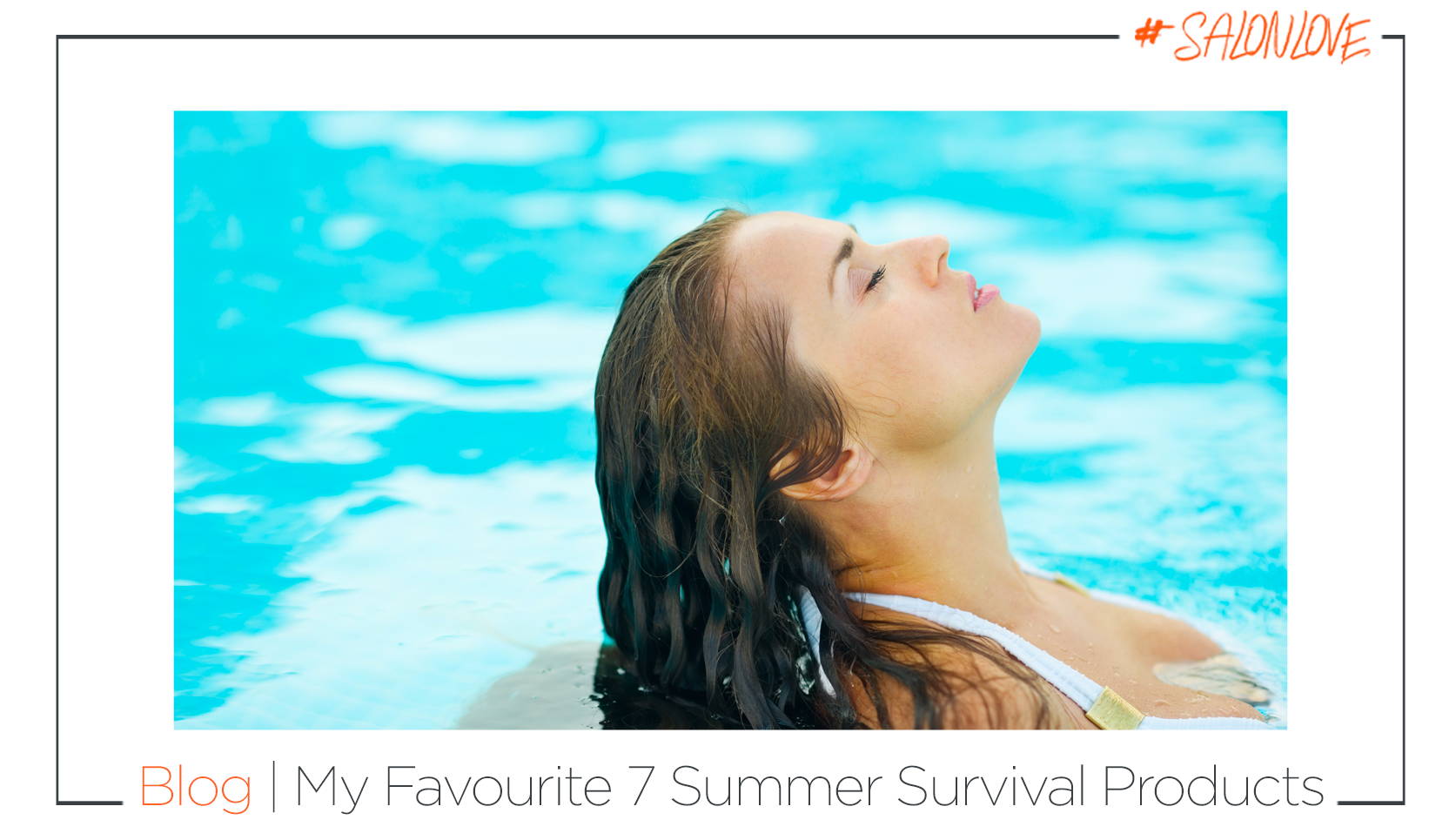 "I have broken down the top seven products I'll be recommending to my clients this summer, and I suggest you give them a try too!"
Summer is here and I think that hair care is seasonal so should be adapted according to your hair needs, specific to spending time out in the sun. I have broken down the top seven products I'll be recommending to my clients this summer, and I suggest you give them a try too!
EUFORA
Beautifying Serum: Who doesn't need a tried-and-true serum for the summer? The Eufora Beautifying serum is the perfect 'head to toe' serum that delivers moisture in abundance with added softness and shine, through its unique, fast absorbing and lightweight formula. Work amounts through damp hair after long days poolside or rub into skin to rehydrate after spending the day at the park.
Hydrating Shampoo & Moisture Solution Conditioner: A powerful duo to combat damage from fully enjoying your summer. With the weightless moisturising shampoo used to tackle normal to dry hair, you don't need to be concerned about heat damage caused by forgoing a hat. Already feeling happier with the results of Hydrating Shampoo, the Moisture Solution Conditioner targets frizz, dullness, and longer-lasting hydration.
MALIBU C
Un-Do-Goo Shampoo: Summer is all fun and games until you realise the damage enjoying the weather can cause to your hair if proper precaution isn't taken… Un-do-goo is the superior clarifying shampoo used to remove mineral build up from more frequent hair washing, chemical build up from chlorine in swimming pools, product build up caused by the abundance of frizz taming products you've tried to maintain silky smooth hair and more. What's more is the savoury scent of orange zest and vanilla bean is sublimely sweet, creating the perfect summer scent.
Swimmers Wellness Collection: This bundle comes with the ideal shampoo, conditioner and wellness remedy used to fight against hair problems caused by the enjoyment of frequent swimming. The top-of-the-line shampoo and conditioner for both competitive and recreational swimmers alike, free of sulphates and harsh aggressors, boosting the ability to combat the damaging effects of harsh elements from the pool. Why not make a perfectly functioning duo, a life changing trio with the Swimmers Wellness Remedy? Ditch damage and discolouration with this must-have tune up for swimmers' hair – kicking crunchy, gummy, and lifeless locks to the curb and letting in ultimate softness, swing, and shine.
SENS.ÚS
Thermo Repair Milk: Restructuring milk that effectively seals hair and provides nourishment, deep down while strengthening it, giving stressed and weakened hair a second wind. Perfect for the summer as it protects against heat and humidity, keeping your healthy locks, smoother for longer.
Perfect Curl: For all the curly hair girls out there, this one is for you! Let down your hair without having to deal with the chaos caused by humidity. This hair taming creams is for define waves or curls that needs additional dose of hydration and controls frizz. The active ingredients create a film which protects the shaft against humidity, while naturally hydrating the hair.
After Pillow: Instantly revives hair and gently absorbs sebum, perspiration, and impurities, leaving hair feeling soft and clean for days longer. Helps keep the scalp and hair clean and healthy without having to wash hair more frequently.
Looking to try some more summer necessities? Check out the Eufora Summer Survival Kit: