Scalp Care is the New Skin Care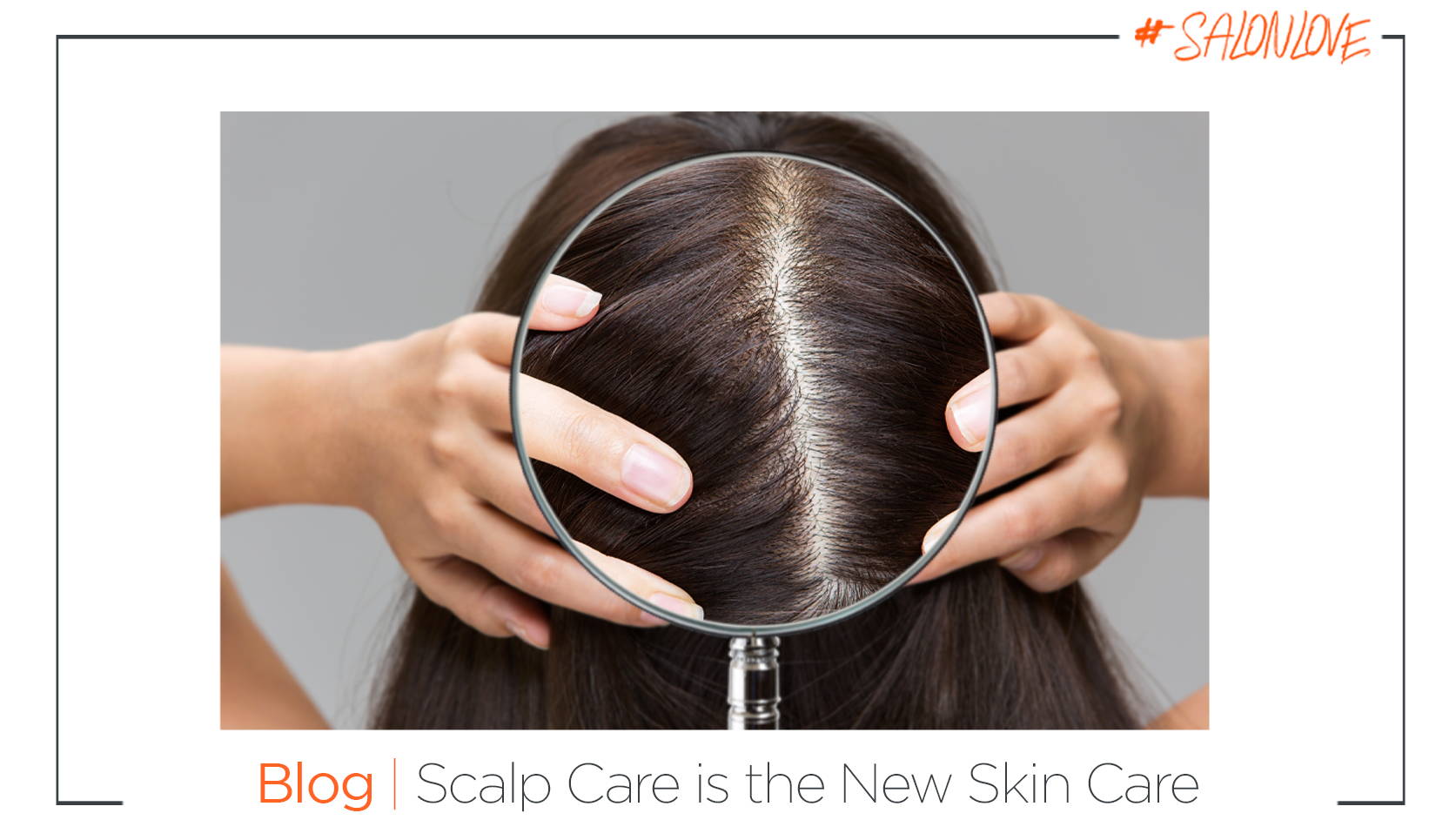 "The phenomenon started trending as Tik Tok turned its attention to the health of our heads."
Its finally time! Scalp care has been receiving the attention it deserves as the public flock to popular platforms (Pinterest, Tik Tok, Vogue and Glamour UK) and notice the benefits of treating your scalp in the same way that you treat your skin, after all it's all the same cells! The phenomenon started trending as Tik Tok turned its attention to the health of our heads.
We are here to break down all the "need to know" on treating and keeping a healthy scalp.

Scalp Care | The Anatomy of Our SCALPS
In time, we have done many drastic things to our hair - cutting off our tresses ourselves, box dying fashion colour, experiments with natural ways of lightening our hair and crazy hairstyles. Our hair really went through it while our skin care game upgraded. The focus on skin care was on drinking your water, eating healthy and the best products for clear and balanced skin. Finally, hair and scalp is catching up. We are noticing how the scalp is the key to undoing the damage done to our hair and how we can focus on both skin care, and scalp care.
We don't tend to think of our scalp as part of our skin, rather agree to disagree that our scalp is included as hair. Usually, we list as the categories of our hair as roots (usually meaning scalp), mid lengths, and ends. In fact, our scalp is an extension of the skin on our face - a living organ that relies on our attention to detail to thrive. The scalp accumulates bacteria, has follicles that can become blocked and even sweats like the rest of our skin - which means it needs to be exfoliated, cleansed, and toned like the rest of our skin! For a personalised skin care routine, speak with your stylist about the best ways to improve your scalp health.
Don't get me wrong, a strong hair care routine is an imperative part of achieving a healthy scalp, but you should also be taking steps to avoid doing things that actively discourage a healthy scalp, every day. Here are some of our most common mistakes you should fix...
Scalp Care Mistakes You Should Fix!
We get it, hair wash day is a few days pout and if you wash it now, your entire routine will suffer. Dry shampoo is a beautiful fix for that - although it contributed to the rapidly waning standards of our scalp. With the help of dry shampoo, we can "extend" the longevity of unwashed hair (and our scalp) which allows extra time for bacteria to build up. A little oil can be helpful too but too much can clog pores and feed the bacteria contributing to dandruff. Product build up can trigger a variety of scalp problems that could take months to rebalance. This is why we recommend, don't always reach for dry shampoo as a quick fix. Leave shorter interval between hair wash days and be mindful of how product build up can affect hair and scalp health. A strong clarifying shampoo every two to four weeks goes a long way too.
You don't need to wash your hair every day! Even the people who wash as often as recommended (2-3 times a week) could be getting it wrong, it's all pointless if you are using overly harsh shampoos, the wrong wash or styling products. Shampoos aren't often designed for the skin which we have already established is all the scalp is, so over time these products can lead to chronic problems. The quick fix? Change your shampoo by looking for products designed to be scalp friendly. If you have a sensitive scalp, avoid ingredients like SLS which contains detergent. If you find a shampoo that has skin care ingredients you recognise then that's a bonus - marine algae, salicylic cid, or hyaluronic acid.
Turn Down the Temperature
One of the biggest causes of dehydration or itchiness is extreme heat in the shower. A hot shower may be therapy for you but how beneficial is that if you spend months battling an itchy scalp? Keep the temperature warm and soothing for a more comfortable feeling.
While we are on the topic, a cold blast is a great benefit to your skin at the end of a shower, effectively closing all the freshly cleansed pores. However, going from extreme heat to extreme cold can have lasting effects on your scalp, so keeping the heat to a medium level and then gradually getting colder towards the ends of the shower is the best way to ensure you experience every benefit without creating further problems. Cold showers can help the scalp retain moisture, seals the cuticle and locks moisture in the strands themselves.
Our scalp does a pretty good job at creating sebum and moisture to keep everything in check - the same can't always be said for the mid lengths and ends. Yes, I know this isn't really the focus of the scalp, but it does all have a part to play. Ensuring all over moisture of the hair promotes better hair and scalp health. It is not assumed that because the scalp produces natural oils, that these will make their way down to the length of your hair. Ensure that a "all over" oil or serum is in your bathroom shelf line up, we recommend the Eufora Beautifying Serum, which can be used for skin, nails, hair, and lips.
To get you started on your hair journey to all over hair and scalp health, we have curated a brand new category to shop by: Scalp Care. Here you will find each brand and their favoured products to keeping a healthy scalp, from wash to style.
For more salon advice, make sure you are following our blog!
Stumbled upon #SalonLove and think you may need a new stylist? Check out our partners salons network below!